The Stanley Cup Rides Shotgun on Road Trip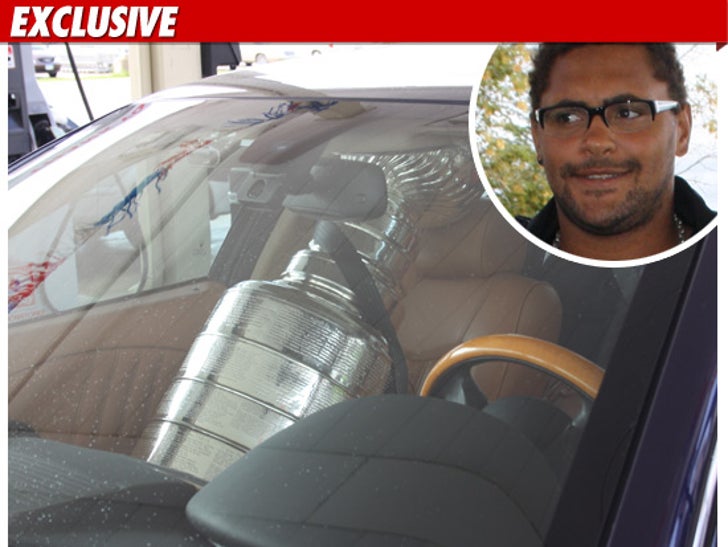 When faced with a choice between who rides up front -- your best friend or The Stanley Cup -- always ALWAYS choose ... THE STANLEY CUP!!
Last weekend -- the cup spent a day with NHL star Dustin Byfuglien -- who played on the Chicago Blackhawks squad when they won the championship this year. Dude was rollin' around Roseau, Minnesota when he decided to make a gas run -- and brought Stanley along for the ride.
The person who took this photo was just filling up at the gas station when the car rolled in -- with Stanley buckled up for safety in the front seat.