The Stanley Cup Goes Clubbing in Hollywood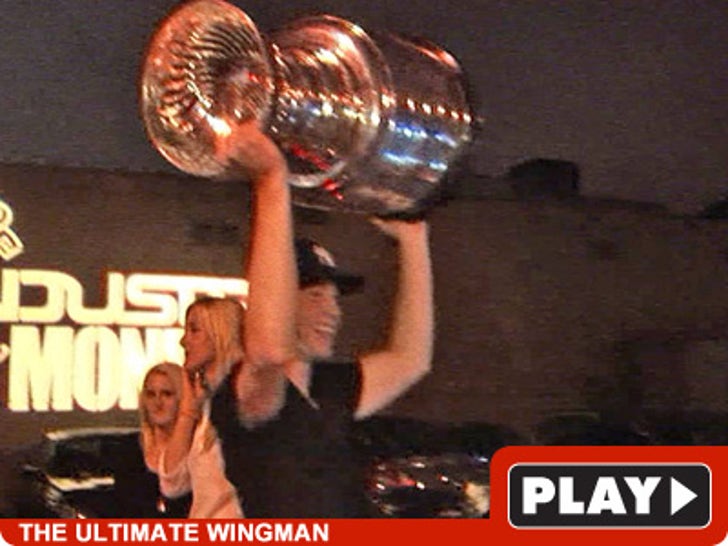 It's not often a 117-year-old icon hits the club scene -- but last night Lord Stanley's Cup cruised over to Hollywood for a night of mayhem with Chicago Blackhawks star Patrick Kane.
The Cup was the ultimate wingman, as the 21-year-old NHL star -- who scored the winning goal in the Stanley Cup finals -- hoisted it over his head on his way into Industry nightclub.
We asked Kane if he was gonna score chicks with the Cup -- to which he simply responded, "I better."