Zach Braff: I'm NOT Gay
Zach Braff:
I'm NOT Gay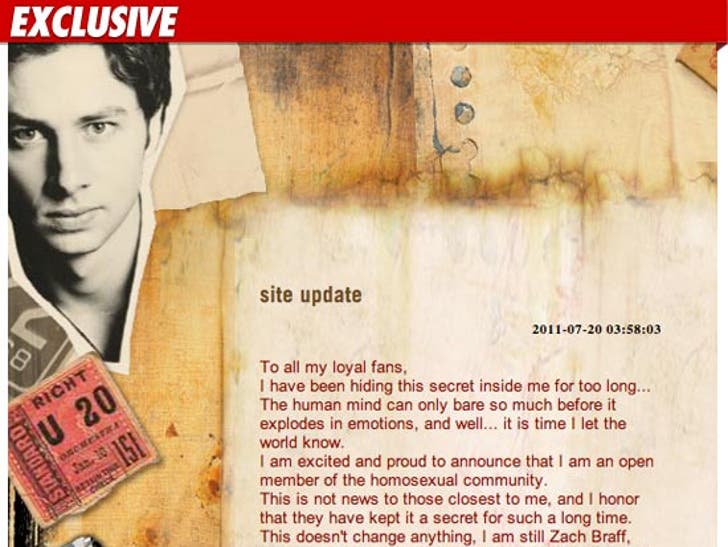 Zach Braff says he's NOT gay ... and insists he's the victim of a HACKER -- who broke in to his website this morning and posted a fake "coming out" statement.
The phony statement appeared early Wednesday morning -- reading, "I have been hiding a secret inside me for too long. The human mind can only bare so much before it explodes in emotions, and well ... it is time to let the world know. I am excited and proud to announce that I am an open member of the homosexual community."
But Zach's rep tells TMZ ... "He was hacked ... that site has been down since 2006."
UPDATE: Zach just posted his own statement to his Facebook, writing, "My old website got hacked. Someone issued a 'coming out' statement on my behalf. I'm still straight and in love with my girlfriend. But not too straight; I still love musicals, brunch and Doogie Howser."