'Teen Mom' -- Walking. Stumbling. FALLING!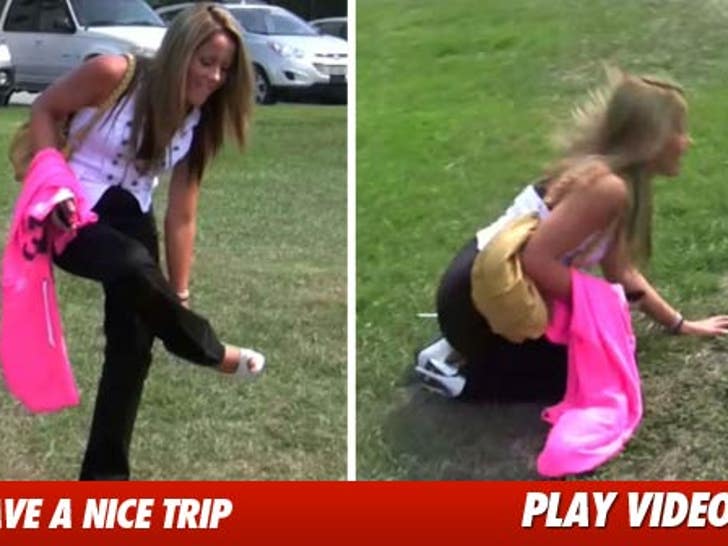 As if things couldn't get any worse for "Teen Mom" Jenelle Evans ... the 19-year-old MTV star tripped and fell right on her face in front of a TON of cameras after her court hearing in North Carolina today.
Evans was in court over her infamous girl-on-girl street fight back in March -- when she pummeled one of her neighbors to a bloody pulp ... all over a boy. Evans was charged with a misdemeanor for her role in the brawl.
She's due back in court in September.