Kim K Sued Old Navy to Protect Sears Deal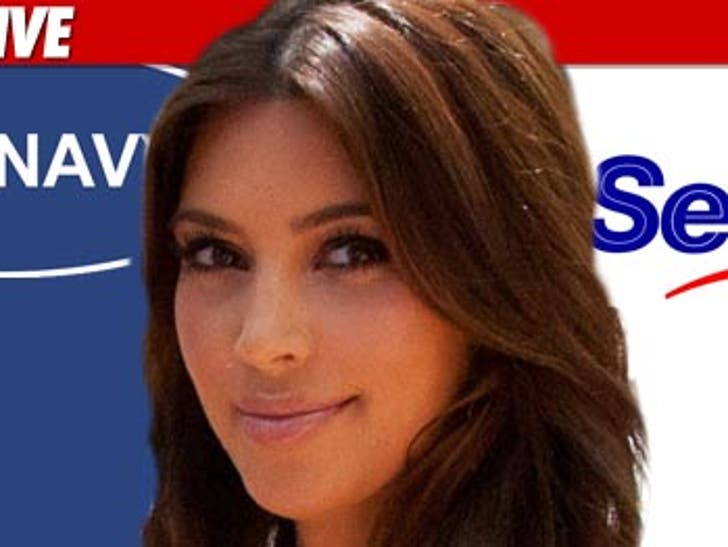 We now know what's really behind Kim Kardashian's lawsuit against Old Navy -- protecting a HUGE deal the Kardashian clan has with Sears ... sources close to the fam tell TMZ.
As TMZ first reported, Kim filed suit against Old Navy because she felt they were trying to intentionally deceive people into thinking she was a spokeswoman for the company by using a girl who looked just like her in their commercials.
But our sources say ... the suit was filed because Sears felt the Old Navy commercial compromised its ad campaign for the Kardashian Kollection -- an exclusive line of clothing and bedding that launches in about a month and a half.
We're told Sears execs actually questioned if Kim was part of the Old Navy ads. The company feels the ad creates confusion in the marketplace and that happens to be exactly what Kim needs to prove to win her suit.
Bottom line -- Kim doesn't care about KK wannabes ... but she cares a lot about a deal that could be worth hundreds of millions of dollars.