Vikings Star: I've Been Training w/ the Williams Sisters!
Vikings Star:
I've Been Training w/ the
Williams Sisters!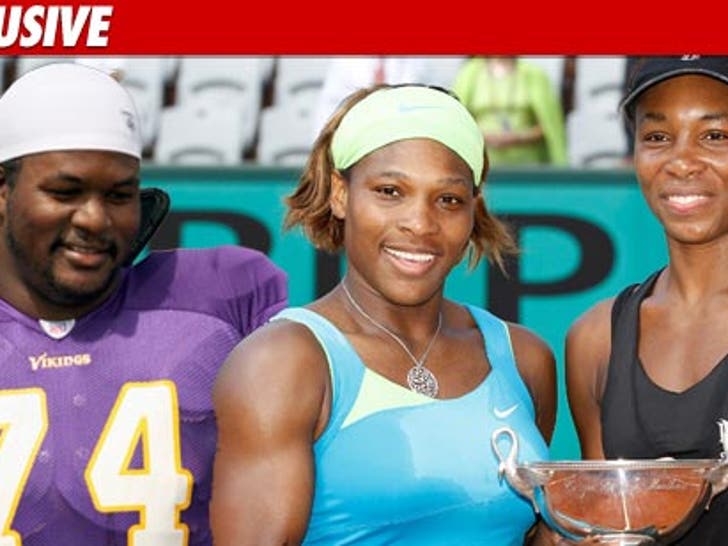 Minnesota Vikings stud Bryant McKinnie is all set for the new NFL season to start -- telling TMZ he's kept himself in tip-top shape during the lockout by training with Venus and Serena Williams!
McKinnie -- who's listed at 6'8" and 335 lbs -- tells us his friends Venus and Serena have been putting him through some high-intensity tennis drills at a private facility in Florida to help his balance and footwork.
Bryant -- a Pro Bowl offensive lineman -- says the sisters focused on quick lateral movement ... as well as improving acceleration backwards and forwards from a dead stop.
McKinnie says the workouts were difficult ... but the Williams' were very patient with him and he feels it'll all pay off on the field.
And now that the lockout is finally over -- thank god -- we'll actually get a chance to see for ourselves.