Zsa Zsa's Hubby -- The Not-So-Subtle Anniversary Gift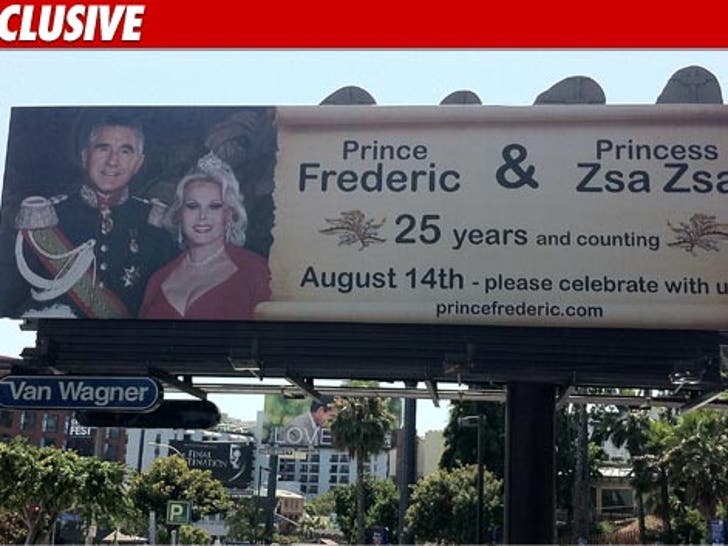 The Prince tells TMZ he forked over $68,000 to erect the 44-foot billboard for one month in the heart of Hollywood. Of course, Zsa Zsa is bedridden and can't actually see it ... but it's the thought that counts.
The couple will be celebrating their 25th anniversary on August 14 with a private party at their home. Although the billboard makes it seem as if the shindig is open to the public, as of now ... we're told that's not the case.