Ron Artest -- In Talks with 'Dancing w/ the Stars'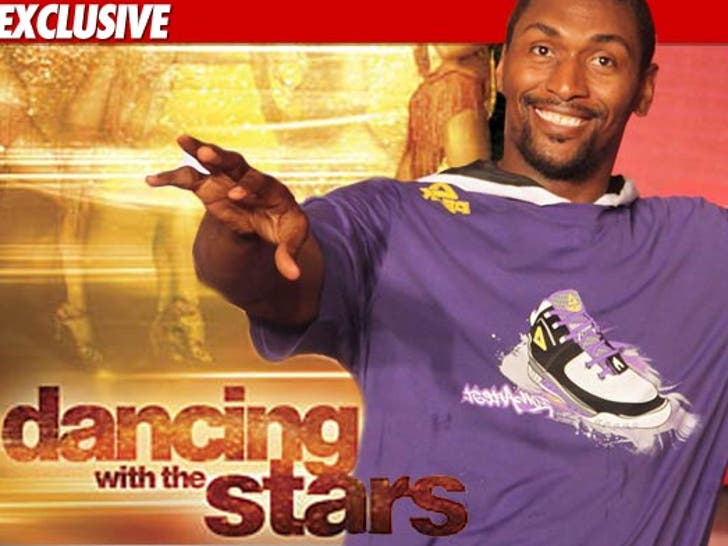 Ron Artest has a back-up plan in case the NBA lockout torpedoes next season -- we're told, Mr. World Peace is currently in talks with "Dancing with the Stars" ... and is seriously thinking about competing.
Nothing's official yet -- but sources tell us, both Artest and "Dancing" producers have been in touch to hash out a possible deal ... and Ron's pretty excited about the prospect.
But here's the catch -- "Dancing" won't end 'til November and basketball season typically starts in October ... which means if the lockout ends early, Ron could be S.O.L.
That said, Ron could theoretically handle both commitments simultaneously -- because as TMZ first reported, "Dancing" producers are desperate for A-list talent ... so there will be NO minimum rehearsal requirement next season.