People vs. Dr. Conrad Murray -- Michael Jackson's Assistant Michael Amir Williams Testimony
People vs. Dr. Conrad Murray
MJ's Personal Assistant:
Murray Left Panicked Voicemail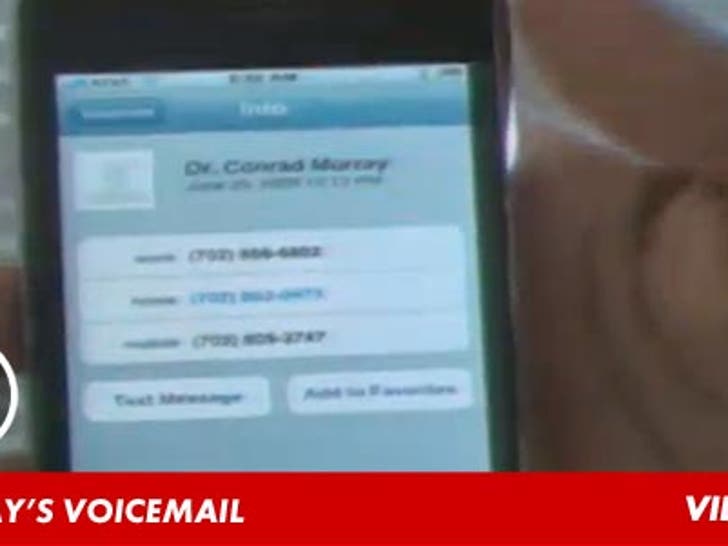 Michael Amir Williams -- MJ's Personal Assistant Testifies
Updated 9/28/11 at 10:33 AM


Michael Jackson's personal assistant Michael Amir Williams just took the stand -- and prosecutors played a panicked voicemail Dr. Conrad Murray left on Williams' phone the day MJ died.
* Williams said MJ was in good spirits on the evening of June 24, 2009... his last rehearsal. He said the rehearsal was "amazing."
* The following day, Williams received a panicked message from Murray at 12:13 pm saying, "call me right away." When he called back, Murray told him MJ had a "bad reaction" ... and to "get somebody here immediately."
* When he got there, the first thing he saw was MJ being brought out in a gurney. He said Murray seemed "frantic."
* Williams said after he learned of Michael's death, Murray came up to him and said there was "some cream Michael wouldn't want the world to know about." Murray asked him to drive him to the home so he could retrieve the "cream."
* After checking with MJ's head of security, Faheem Muhammad, the two decided not to let Murray back into the house...
* Williams said it was "normal" to have oxygen tanks in MJ's house.
* Williams told Ed Chernoff he never told police about Murray's odd request until two months after Michael's death.
* Williams told Chernoff Dr. Murray never asked him to call 9-1-1.
* Williams testified that he had seen Michael speak "slower" after coming out of Dr. Arnold Klein's office -- where the defense says Michael got hooked on Demerol.