People vs. Dr. Conrad Murray -- AEG Live Co-CEO: MJ Wanted 21 Extra Shows
People vs. Dr. Conrad Murray
AEG Live Co-CEO:
Murray Wanted Too Much $$$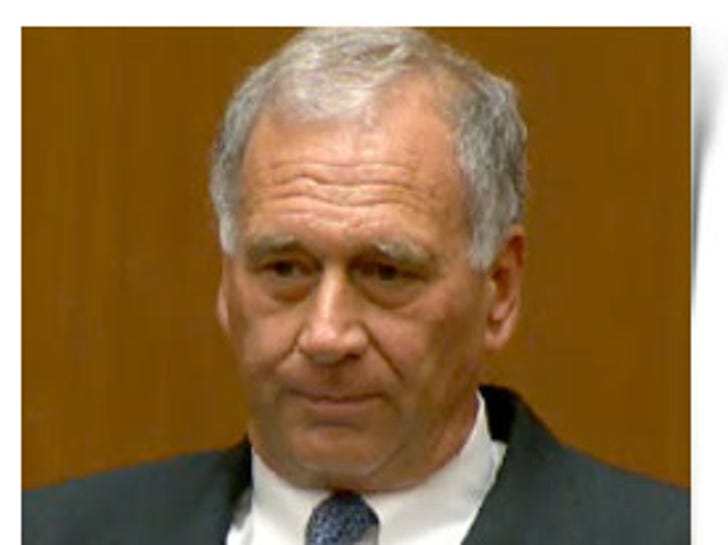 Paul Gongaware -- AEG Live Co-CEO Testifies, Day 2
Updated 9/28/11 at 8:50 AM


Paul Gongaware took the stand again today -- claiming Dr. Conrad Murray requested an astronomical salary for his services to MJ.
* Gongaware said it was Michael who asked him to hire Dr. Murray... but Murray was asking for $5 million ... way too much money.
* But Michael insisted he wanted Murray so he called him again and this time offered him $150 thousand a month -- per MJ's instructions.
Paul also told Dr. Murray's defense attorney he was on the lookout for any drug use by MJ, saying he noticed a "slight slur" in Michael's speech during their interactions.

Paul Gongaware -- AEG Live Co-CEO Testifies, Day 1:
MJ Wanted 21 Extra Shows
Updated Yesterday, 9/27/11 at 3:45 PM


AEG Live's Co-CEO Paul Gongaware just took the stand ... telling prosecutors Michael was the one who demanded 21 extra shows.
* Gongaware claims the first 10 shows sold out nearly instantaneously and Michael wanted to add another 21 bringing the total to 31.
* Gongaware says Michael was obsessed with beating Prince's record of 21 shows at the O2 arena.
* He said even after selling out 50 shows, there were still 250,000 people waiting for tickets.