Britney Spears -- I'm ENGAGED!!!!
Britney Spears
I'M ENGAGED!!!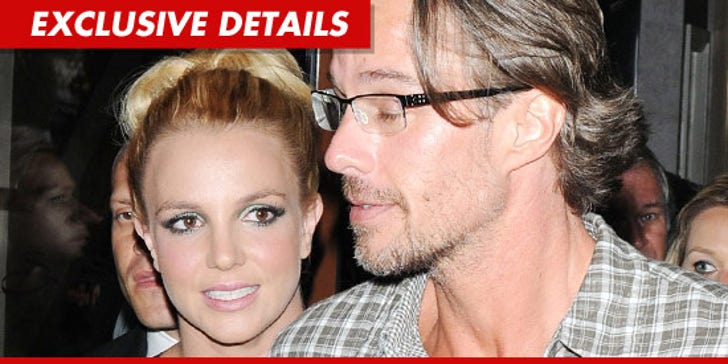 Exclusive Details
Jason Trawick jumped the engagement gun ... 'cause Britney Spears just posted a message hinting that he ALREADY popped the question ... and TMZ has learned she said yes!
Britney just went to her Facebook page and wrote, "OMG. Last night Jason surprised me with the one gift I've been waiting for. Can't wait to show you! SO SO SO excited!!!! Xxo."
Sources close to the couple tell TMZ ... Jason proposed last night ... and to celebrate, he organized a giant party in Vegas.
TMZ broke the story ... Britney knew Trawick was going to pop the question ... but it was SUPPOSED to happen tonight. Seems he just couldn't wait!
Sources close to the couple tell us ... the MASSIVE celebratory dinner will go down tonight at the Chocolate Lounge at the Sugar Factory in the Paris Hotel ... because Brit Brit LOVES chocolate.
We're told there will be a chocolate fondue fountain and all the men will get chocolate truffle cigars.
After dinner ... the gang is set to go to Chateau nightclub and party the night away.
We're told everyone involved in the fiesta has received specific marching orders -- anything Britney wants, Britney gets.