Joe Paterno -- In Serious Condition
Joe Paterno
In Serious Condition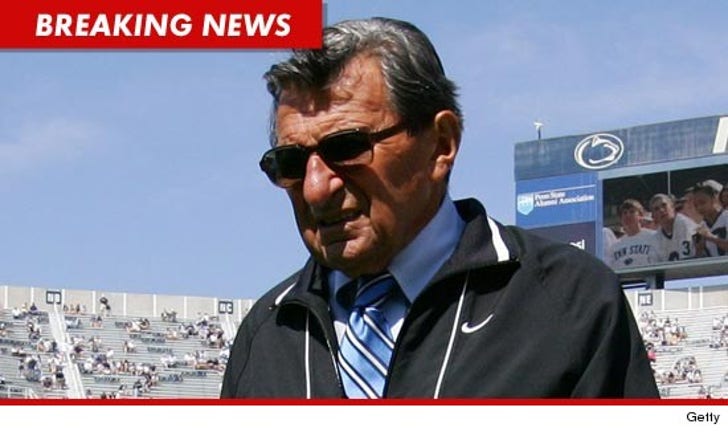 TMZ Sports
Joe Paterno, the legendary former coach at Penn State University, has suffered health complications and is in serious condition ... this according to a rep for the Paterno family.
The spokesperson released a statement, saying in part, "Over the last few days Joe Paterno has experienced further health complications. His doctors have now characterized his status as serious."
His son Jay tweeted, "I appreciate the support & prayers. Joe is continuing to fight."
Another son, Scott, responded to a report that JoePa had passed, tweeting, "Dad is alive but in serious condition. We continue to ask for your prayers and privacy during this time."
Onward State, a student-run newspaper on campus, reported Saturday he had been taken off his respirator. The Citizens Voice, a newspaper in nearby Wilkes-Barre, PA, reported Paterno's wife Sue summoned close friends and longtime staff members to State College hospital.
Paterno was the coach at Penn State for 46 years, until he was famously fired by the school last November following the sexual abuse allegations against his former assistant coach, Jerry Sandusky.
Paterno died Sunday morning, the family announced. He was 85.