'American Idol' Reject Magic Cyclops Panhandling on the Highway -- Spare Change?
'American Idol' Reject
Panhandling on the Highway --
Got Any Spare Change?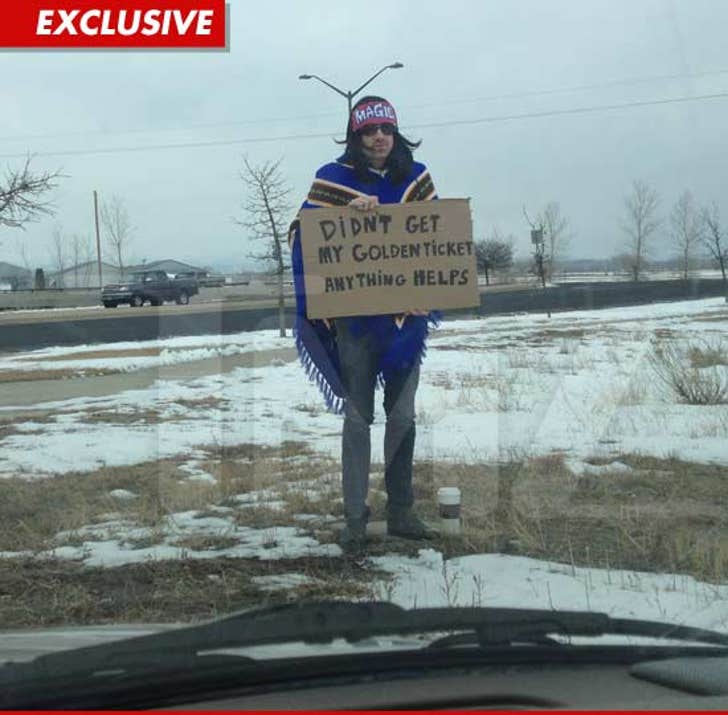 American Idol
Who says "American Idol" rejects are a bunch of hopeless losers -- we found one who actually managed to turn his flash of fame into a lucrative profession ... begging for money on the side of the road.
His name's Magic Cyclops -- and you may remember him as the air guitar-playing bandana-wearing weirdo who fired confetti out of his pants during his audition in Aspen last month.
The judges unanimously rejected him -- no surprise -- but now he's found success outside the music biz, panhandlng on the side of a freeway in Fort Collins, CO.
Magic tells us, since his massively public "Idol" rejection, no one has wanted to hire his one-man band -- because "now people know I don't have the talent I thought I had."
But after reading an article about homeless people making up to $30k a year just from begging, Magic was inspired -- and decided to hit the road with a cardboard sign ... earning an impressive $0.35 his first day.
For the record, Magic isn't actually homeless -- he lives at home with his parents, owns a car, cellphone and a computer. But he is kind of a dumbass.