Arnold Schwarzenegger and Sylvester Stallone -- The Couple That Surgeries Together
Arnold & Stallone
The Couple That Surgeries Together ...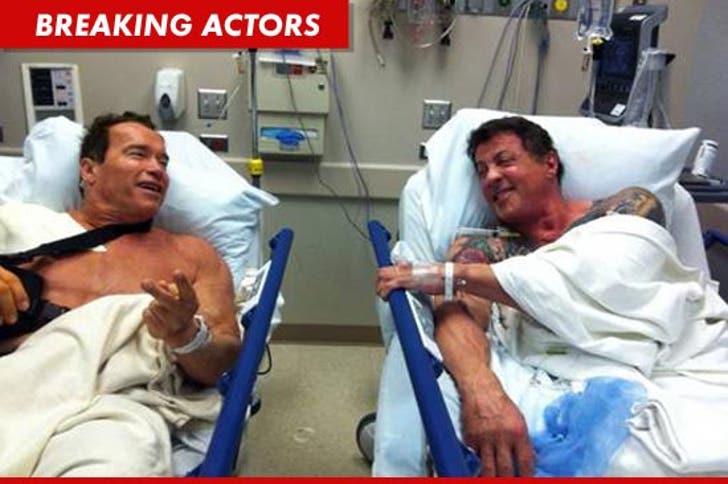 Nurse!
Arnold Schwarzenegger and Sylvester Stallone got his and his shoulder surgeries at a hospital yesterday ... making millions of fans feel sad and old at the same time.
Ahnald posted the pic yesterday ... with the caption, "After all the action, stunts & physical abuse shooting 'The Expendables 2' and 'The Last Stand,' it was time for a little tune up on my shoulder. Look who was coincidentally waiting in line behind me for his shoulder surgery."
He added, "Now we're ready for another round of great times and action when we shoot 'The Tomb.'"
For the record, Arnie is 64 and Stallone is 65 ... and still in better shape than most humans.