NY Knicks Sensation Jeremy Lin -- My Couch-Sleeping Days Are OVER!!!
NY Knicks Stud Jeremy Lin
Couch-Sleeping Days Are Finally OVER!!!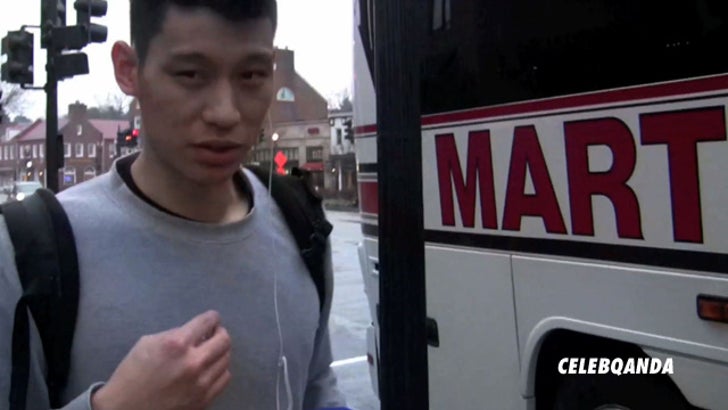 TMZ Sports
NY Knicks breakout star Jeremy Lin -- the no-name from Harvard who's been sleeping on his brother's couch -- has some great news ... HE'S FINALLY MOVING INTO HIS OWN PLACE!!
Lin broke the news in D.C. yesterday on his way to the team bus ... telling a photog, "Yeah, I'm gonna go get my own place soon."
23-year-old Lin has been taking the NBA by storm ... ever since the Knicks threw the undrafted Ivy leaguer into the lineup earlier this month.
Lin had told reporters he was staying on his brother's couch, because he didn't have a guaranteed contract and he wanted more career security before plunking down his hard-earned cash on a pad.
But now that he's been KILLING it around the league, dropping 23 points and 10 assists against the Wizards last night ... seems Lin is confident this whole basketball thing could actually work out.