'American Idol' High School Dropout -- I'm Going Back to School!
'Idol' High School Dropout
I'm Going Back to School!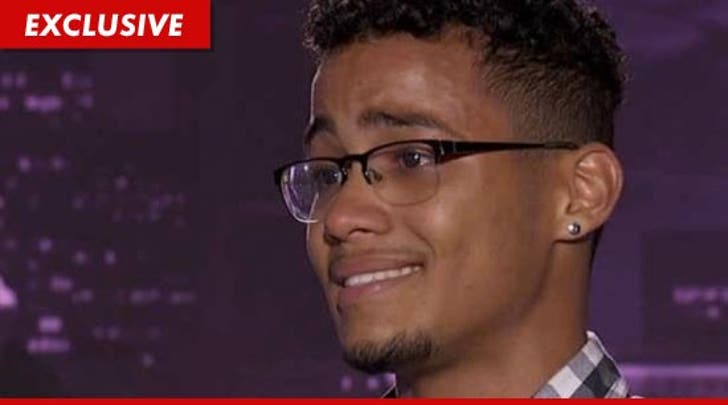 American Idol
"American Idol" castoff Travis Orlando -- who dropped out of high school last year to focus on singing -- is going back to school ... and TMZ has learned, it's all thanks to an "Idol" camera operator.
Travis was voted off the show last week -- and sources tell TMZ, after he gave his goodbye interview, the camerawoman inspired him to go back to school and get his GED.
In case you missed Travis' audition -- the 18-year-old detailed his turbulent home life in the Bronx, claiming his mother walked out on him and his cancer-stricken father. They have since been evicted from their apartment and now live in a shelter.
But sources tell us, the camerawoman who helped conduct Travis' final interview told him not to give up on his education -- saying, "You have lost so much. You don't want to lose even more by not finishing school."
We're told Travis took her words to heart -- and has since enrolled in the Adult Learning Center at Lehman College in the Bronx. His classes -- which will eventually earn him his GED -- start next month.
We're told Travis' dad is currently in remission.