Mike Tyson -- First Las Vegas, Then ... BROADWAY!!!
Mike Tyson
First Las Vegas, Then ... BROADWAY!!!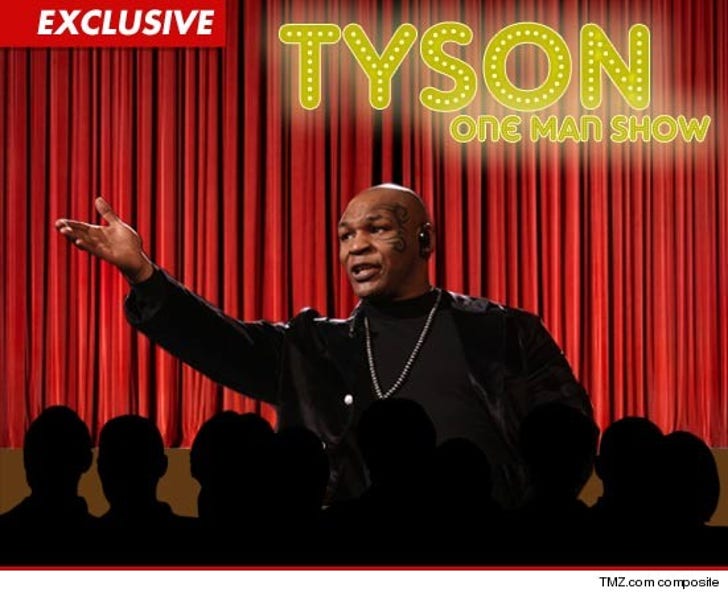 EXCLUSIVE
Mike Tyson is best known for taking a bite out of a guy's ear, but now he has his sights set on taking a bite of the Big Apple -- he wants to take his one-man Las Vegas show ... to Broadway!
Sources close to the boxing legend tell TMZ that even though the show has yet to open in Sin City, Iron Mike wants to take it on tour and then tackle the Great White Way. We're told Tyson has always wanted to do a show on Broadway, and he feels this could be his chance.
According to our sources, Tyson and his people are waiting to see how the Vegas show sells first before planning a tour of any kind (with NYC being the main stop). We're told the show has sold well so far, but hasn't sold out yet.
"Mike Tyson: Undisputed Truth" runs from April 13-18 at the MGM Grand.