Pitbull -- If Ryan Seacrest Didn't Sue Me, Lindsay Lohan Shouldn't Either!
Pitbull
If Seacrest Didn't Sue Me,
Lindsay Lohan Shouldn't Either!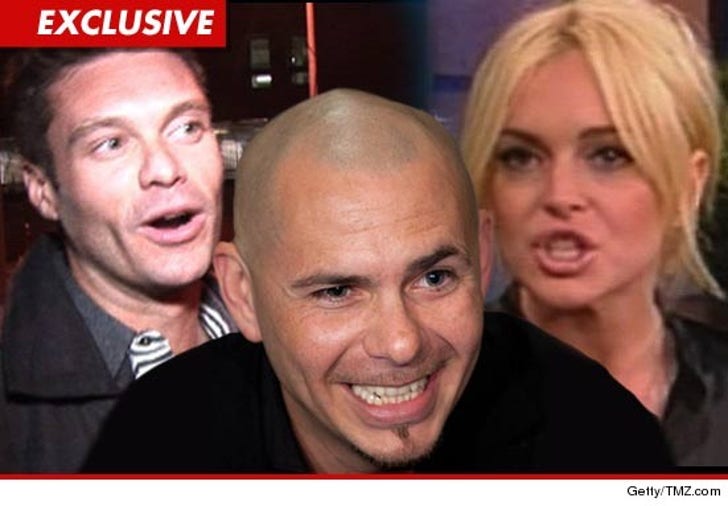 EXCLUSIVE
Pitbull is invoking the little known 'Seacrest Defense' in his legal battle with Lindsay Lohan -- claiming in new docs that if Ryan Seacrest didn't sue him for mentioning him in a song ... LiLo shouldn't either!
As TMZ first reported, Lindsay is suing Pitbull (along with Ne-Yo and Afrojack) for namedropping her in the song "Give Me Everything." She claims the lyric –– "I got it locked up like Lindsay Lohan" -- caused her "irreparable harm."
In legal docs filed this week in New York, Pitbull responded to the suit and pointed out that he rapped about Seacrest in the same song -- and noted Ryan not only didn't sue, but Pitbull performed the song as part of a New Year's Eve show ... hosted by Seacrest!
Translation -- Seacrest has a sense of humor, Lindsay does not.
Pitbull also cited the lesser known First Amendement in his bid to get the case dismissed.