Adam Carolla -- Gun-Toting Cops RUSH to Comedian's House
Adam Carolla
Gun-Toting Cops RUSH
To Comedian's House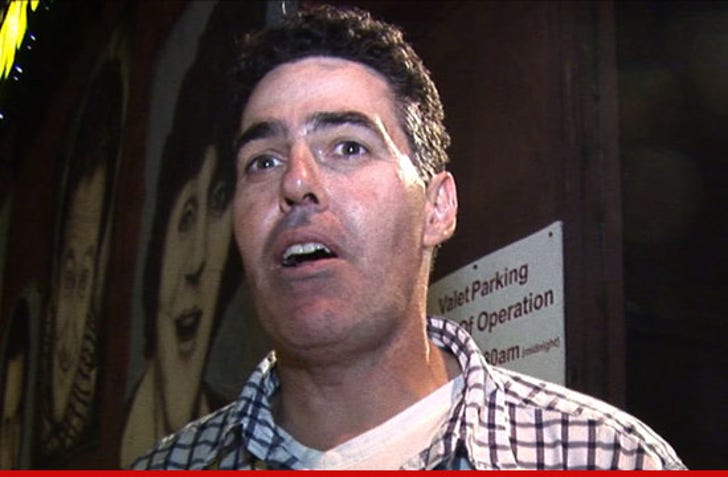 Exclusive Details
Cops raced to the Hollywood Hills home of radio host Adam Carolla early this morning -- GUNS DRAWN -- after someone (or something) tripped a panic button in the house ... but TMZ has learned, it was a false alarm.
Adam's alarm company notified the cops of a possible intrusion around 1:15 AM -- and officers responded to the scene in full force, carrying a wide array of weapons ... including an awesome-looking green beanbag shotgun (non-lethal).
Law enforcement sources tell TMZ, police made contact with Carolla at his house -- who assured them everything was okay.
Once officers confirmed the situation was code 4 (all clear), they took off.
10:15 AM PT -- Adam's rep tells us he accidentally hit the wrong button while setting his house alarm. When the alarm company called, Adam says he didn't hear the phone ring ... so the cops came.