The Game -- Allegedly Pulls GUN in Fight with Rapper 40 Glocc
The Game Allegedly Pulls GUN
in Fight with 40 Glocc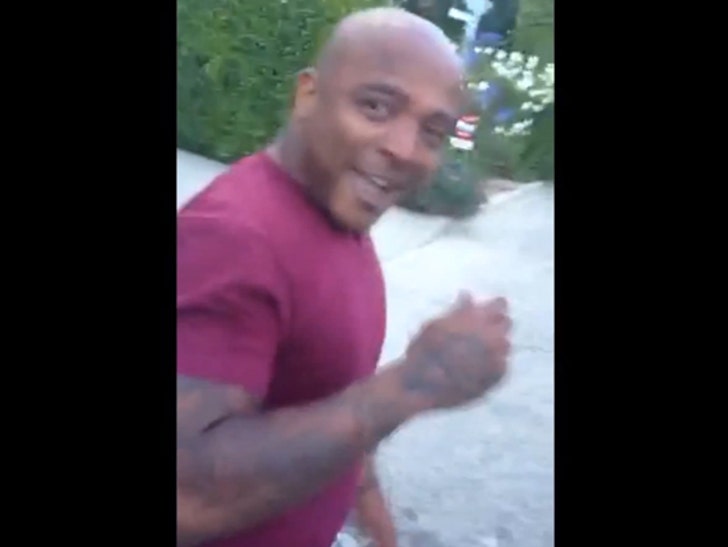 WARNING -- VIDEO CONTAINS EXPLICIT LANGUAGE
Video has surfaced of rapper The Game ferociously beating up a former G-Unit rapper named 40 Glocc ... and now the victim claims Game pulled a gun right before the fight.
The cell phone footage -- some of it shot by The Game -- shows the rapper confronting 40 Glocc in the middle of a Hollywood street ... saying, "You wanna finish it? You wanna finish it right here?"
Game then proceeds to throw a barrage of punches at 40 Glocc ... some of which connect right in the rapper's face.
During the footage, 40 Glocc tells the camera, "I just got jumped, n*gga."
The Game continues to throw punches and calls 40 a "punk ass n*gga."
As 40 tries to flee the scene, Game shouts, "There ain't gonna be another one, n*gga."
Game points the camera at his shoes, which contain blood spots.
After the fight, 40 Glocc tweeted about the incident ... saying Game "chased me down with a pistol ... N*gga has to have a gun drawn on me."
For some reason, Glocc says he will NOT pursue legal action against Game.
Sources close to Game tell TMZ ... the rapper is adamant he did NOT pull a gun during the incident ... insisting "it was a one-on-one fight."