'Clerks' Star Marilyn Ghigliotti -- Legal Drama Over Supposed Sex Tape
'Clerks' Star Marilyn Ghigliotti
Legal Drama Over
Supposed Sex Tape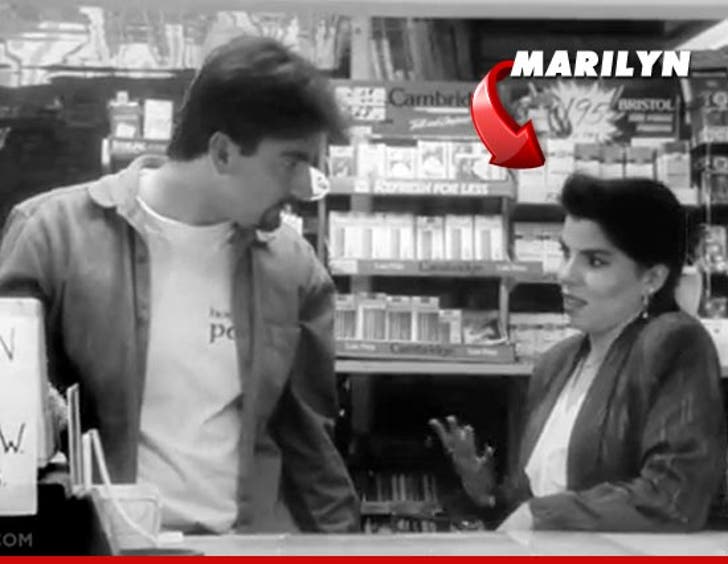 EXCLUSIVE
Marilyn Ghigliotti -- who famously fellated 37 guys in the movie "Clerks" -- claims she NEVER consented to appear in a sex tape ... despite insinuations from a bitter ex-BF ... this according to legal docs.
Ghigliotti has filed a request for a restraining order against 47-year-old Eric Nyenhuis ... who Marilyn claims she lived with until October 2011.
In the docs, Marilyn claims they had a pretty nasty split ... and he's been harassing her ever since.
In fact, Marilyn claims Eric recently created a website dedicated to trashing her ... and even insinuated that he's in possession of a sex tape featuring the actress.
Marilyn claims she has no knowledge of any such tape and NEVER, EVER consented to make one.
Now, Marilyn is asking a judge to force Eric to leave her alone ... and stay at least 100 yards away from her at all times.
A hearing on the matter is set for later this month.