Kottonmouth Kings -- Pakelika DEAD
Kottonmouth Kings
Pakelika DEAD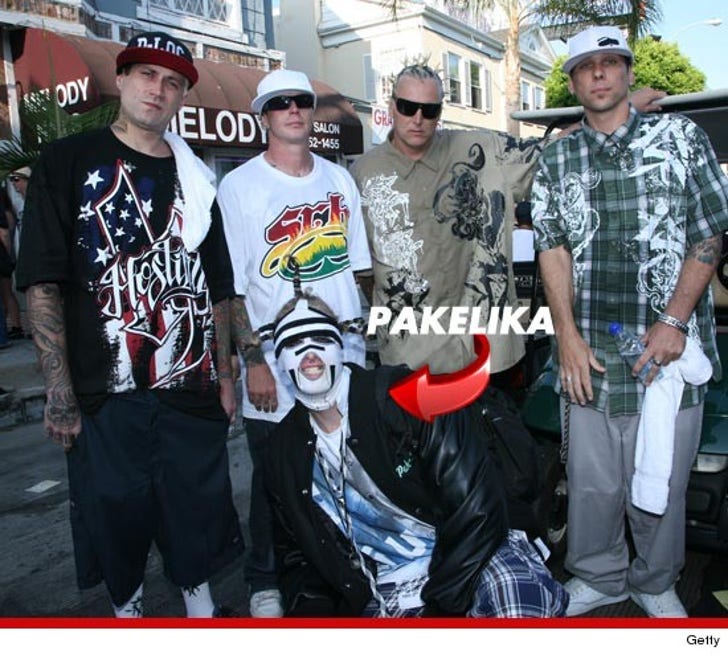 Breaking News
Former Kottonmouth Kings member Pakelika -- known as the "Visual Assassin" -- died Saturday night due to health complications.
The hip-hop-punk-rock band posted on Facebook early Saturday evening, announcing their former bandmate and hype man had been admitted to the hospital with "serious heath issues."
An hour later they updated the post to confirm his passing, saying, "It is with saddened hearts we have heard that Pakelika has passed away. May his soul rest in peace. Thanks for all the years & all the memories, respect Kmk."
Pakelika was best known for the white face mask he wore during KMK performances, crazy dance moves, smoking weed and never speaking during the show.