Al Roker -- Search and Destroy Mission Against 'Today'
Al Roker
Search & Destroy Mission
Against 'Today' Show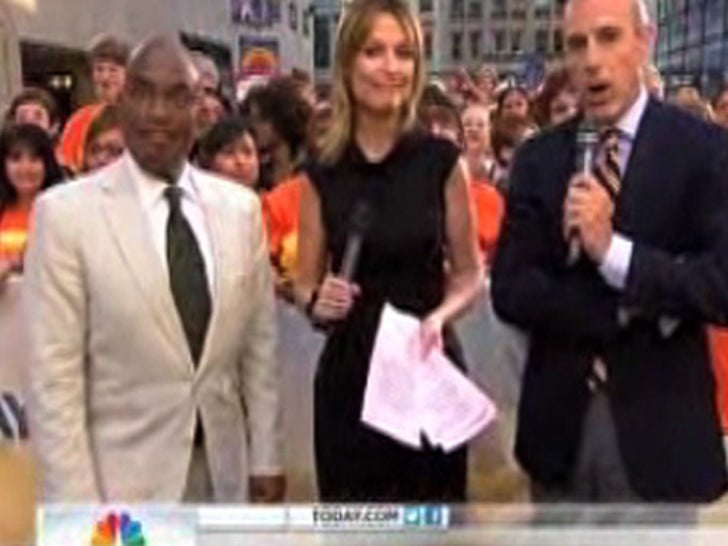 Al Roker is doing everything he can to undermine the "Today" show ... trashing the anchors, sabotaging live moments ... and it seems to be a part of a plan to avenge the firing of his bestest friend in the world, Ann Curry.
Roker went on the offensive again this morning ... trying to fire off another zinger at Matt Lauer and Savannah Guthrie during a live segment ... but this time the quip was more of a misfire.
Al was trying to explain why he pulled a weird frozen face for 17 confusing seconds during a live segment last week ... and when Savannah tried to joke about Roker being a perfect fit for a wax museum, Al shot back ... "We ARE in a wax museum, so it all works out pretty well."
Not funny, but it's obvious Al -- who is SUPER TIGHT with Ann -- is so desperate to rip the show ... he's firing off zingers, even if they don't really zing.
It's just the latest in a string of anti-Lauer behavior, which began after Matt railroaded Ann Curry off the show simply because he didn't like her. Last week, Roker accused his colleagues of throwing people "under the bus."