Ken Shamrock Accuser -- I'm Obviously a Girl!! [Photo]
Ken Shamrock Accuser
I'm OBVIOUSLY a Girl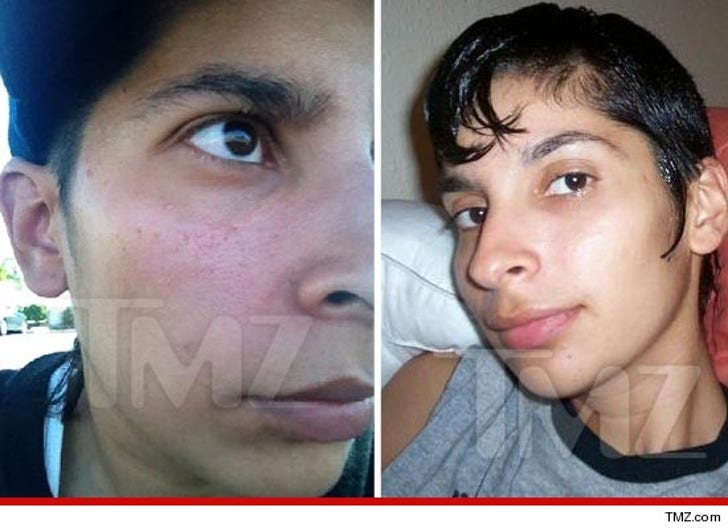 EXCLUSIVE
Here she is ... the woman Ken Sharmrock roughed up in a California mall because ... for some crazy reason ... he thought she was a dude.
Her name is Melinda Garcia ... she weighs 120 pounds ... and tells TMZ there's NO WAY Shamrock could've confused her for a man. In fact, she claims Ken is straight up LYING about the fight.
We broke the story ... Shamrock claims he was breaking up a girl-on-girl brawl in a mall in Modesto, CA earlier this month when someone jumped on his back. Shamrock claims he believed the person was a man, so he took "him" down. Turns out ... "he" was actually a "she."
But Garcia claims it's all BS ... claiming Shamrock didn't actually break up the original fight, but rather screamed at her to do it ... which she did.
Garcia claims Shamrock began to yell at her for not stopping the fight sooner ... and then snapped and PUNCHED her in the face.
Garcia says her mom ran over to intervene ... and Shamrock punched her too.
Soon after the alleged girl-punching, security and police arrived to the scene ... and only then, Garcia says, Shamrock backed off.
TMZ has text messages from Garcia to her sister (who goes by "Hoochie" in the phone) just moments after the fight in which she describes the incident.
Garcia tells TMZ ... if the police don't press charges, she plans to file a lawsuit.
A rep for Shamrock tells TMZ ... Ken doesn't believe he did anything wrong ... and only acted in self-defense.