Steven Seagal -- Not Above the Law ... He's a Massive Tax Debtor
Steven Seagal
Not Above the Law ...
He's a Massive Tax Debtor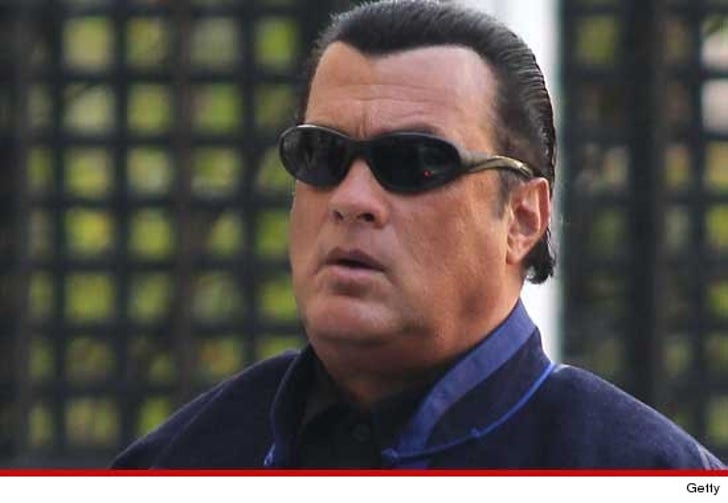 EXCLUSIVE
Taking out a boatful of terrorists hell-bent on nuking Honolulu does not mean you can skip out on paying your taxes ... so the State of California has filed a giant tax lien against action film star Steven Seagal, TMZ has learned.
According to documents filed with the Los Angeles County Recorder's Office, Seagal owes the Golden State a whopping $335,606.35 for the year 2010.
It's hard to imagine how Seagal amassed such a large tax bill -- he has appeared in mostly direct-to-video movies for the past decade, with his only real work being a small role in "Machete" in 2010 and his reality show, "Steven Seagal: Lawman."
Calls to Seagal were not returned.