Lindsay Lohan -- Domingo's Got My Back
Lindsay Lohan
Domingo's Got My Back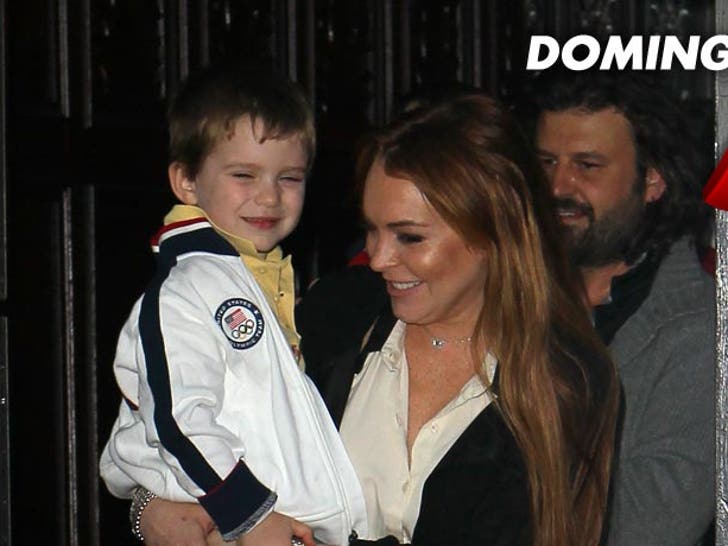 The man who owns the Porsche that Lindsay Lohan was driving when she allegedly struck a pedestrian Wednesday is refusing to abandon the actress ... and even hung out with LiLo in NYC today.
Lindsay's bearded homie is Domingo Zapata -- a rich artist who's so tight with Lohan, he permanently leaves a pair of keys for her in NYC to drive his cars whenever she's in town.
The two were seen leaving the Bowery Hotel in NYC earlier today.
TMZ broke the story ... Domingo bought the car roughly 2 months ago from "Real Housewives of Miami" star Karent Sierra ... and she could be on the hook if the alleged victim decides to sue.
As for Lindsay, she may be a convicted thief ... but we're told she did not steal this child.