'Saturday Night Live' -- Spoofs Obama for Blowing Debate
'Saturday Night Live'
Spoofs Obama for
BLOWING Debate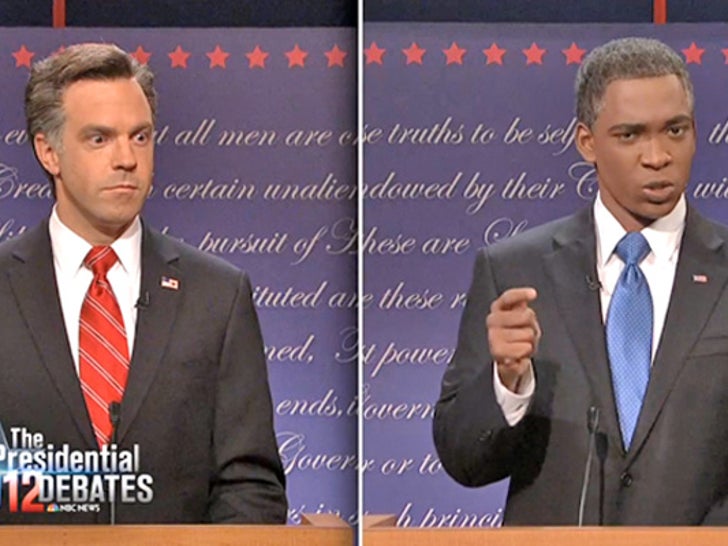 The puzzle has finally been solved -- President Obama's terrible debate performance last week was all Michelle Obama's fault ... at least according to "Saturday Night Live."
Last night SNL spoofed Obama and Romney's initial showdown -- offering one hysterical explanation for POTUS (played by Jay Pharoah) choking: he was really thinking about a last minute anniversary gift for the First Lady.
Coffee mug? Denver Bronco's sweatshirt? Bathrobe?
It's funny. Or sad ... 'cause in reality the Prez can't explain away such a sucky showing that easily.