Kid from 'Shameless' -- It PAYS to Be on Showtime
Kid from 'Shameless'
It Pays to Be on Showtime!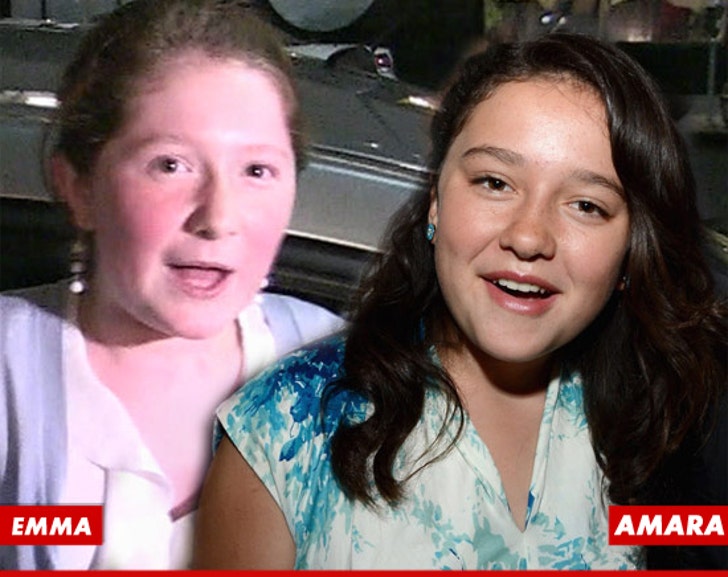 EXCLUSIVE
Name: Emma Kenny ... aka the kid on "Shameless"
Age: 13-years-old
Pay rate: $12,000-PER-EPISODE (plus yearly raises!)
Name: Amara Miller ... aka the kid on "1600 Penn"
Age: 12-years-old
Pay Rate: $20,000 PER EPISODE!!!!
Both Emma and Amara have filed their contracts with L.A. County Superior Court so the judge can approve their deals (as all underage actors are required to do in California).
According to the docs, Emma started off making $12k per ep when "Shameless" premiered back in 2011 ... she got a 4% bump for Season 2 ... and will get another 4% bump for Season 3.
Amara's show, "1600 Penn" is set to premiere on NBC in the near future ... but there's no guarantee it'll even last half a season ... and NBC is notorious for pulling the plug early (R.I.P. "Animal Practice).
So, the question -- if you were a kid actor ... and could make $12k-per-ep on an established show ... or $20-per-ep on a show with an unclear future ... which would you pick?