Jessica Simpson Gets Expanded Weight Watchers Role While Pregnant
Jessica Simpson
Gets EXPANDED Role
With Weight Watchers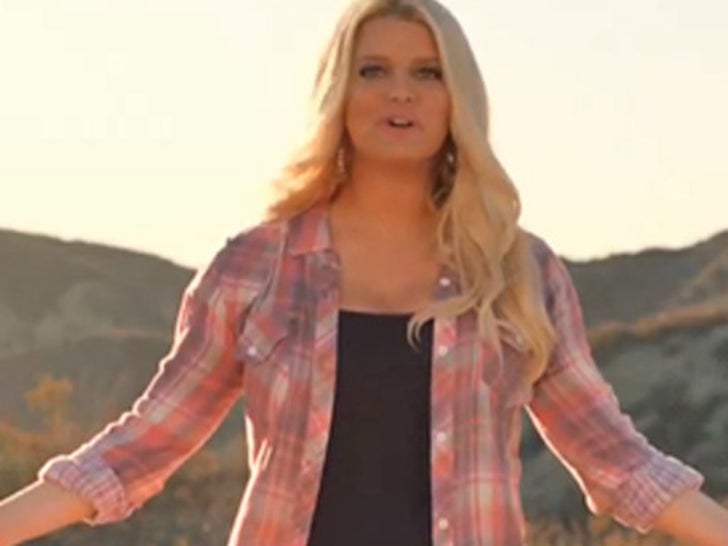 So much for rumors Weight Watchers will dump Jessica Simpson now that she's pregnant again ... the company is actually expanding her role in hocking the diet plan ... even though she's taking a hiatus from the diet regime.
W.W. just announced it will not only continue to run the ads touting Jessica's alleged 50 lb weight loss ... it will also push her new 30-second ad -- released today -- in which she announces her pregnancy.
Weight Watchers calls Jessica's weight loss "successful" -- notwithstanding the proof of performance ad showing Jessica substantially covered in a flannel shirt.
As for the future, Weight Watchers says Jessica "will not be following the program during the pregnancy while her weight and well-being are monitored by her obstetrician."
Jessica says when she gives birth, she's going back on the Weight Watchers diet.