Kathy Griffin STALKED Anderson Cooper's Junk On Live TV
Kathy Griffin
STALKED
Anderson Cooper's Junk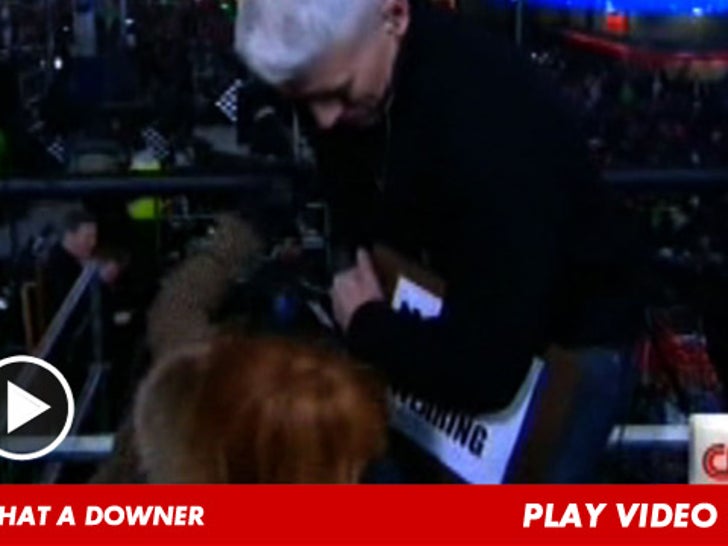 Anderson Cooper's penis was on the run from Kathy Griffin last night on CNN ... as she repeatedly attempted to simulate oral sex on Anderson live on the air.
If you rang in 2013 watching Anderson and Kathy on CNN ... you couldn't have missed Kathy dropping to her knees multiple times in effort to kiss AC's "Christmas present" ... as she put it.
Kathy, who's been Anderson's NYE co-host for 6 years, did eventually explain her x-rated hijinx -- claiming David Letterman dared her to "see how close I could come to servicing you."
Anderson was a good sport, but seemed genuinely annoyed after her first few trips downtown.
Still, we give him props for the line of the night -- telling Kathy if she'd been successful "it would have been a first for me, and I'm just not ready to go there."
We contacted Anderson's rep to see if he's laughing about it today ... or pissed. So far, no word back.