Katherine Webb -- ESPN Should NOT Have Apologized Ogling
Katherine Webb
ESPN Should NOT Have
Apologized for Ogling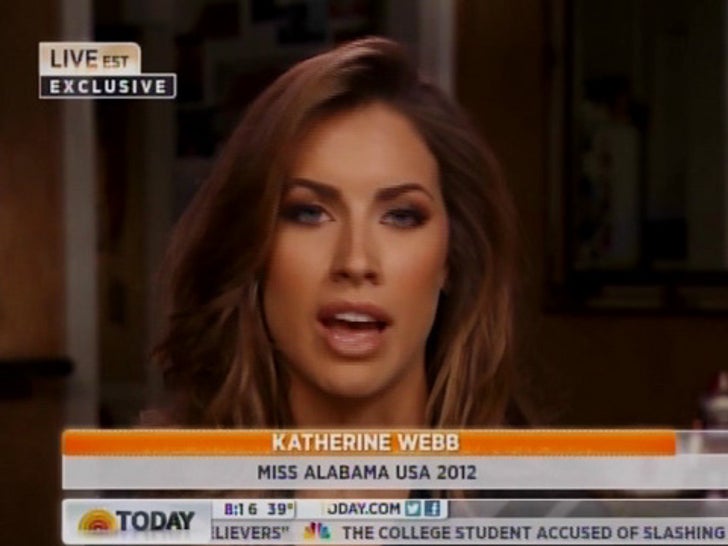 Katherine Webb -- the GF of Alabama star QB A.J. McCarron -- says ESPN had no reason to issue an apology for Brent Musburger's televised swooning during the BCS Championship game ... because the comments were nothing but flattering.
Webb appeared on "Today" moments ago and stood up for the 73-year-old --saying, "I think the media has been really unfair to [Musburger]."
She added, "If he would've said something along the line that we were hot or sexy or made any derogatory statements like that, I think that would've been a little bit different, but the fact that he said that we were beautiful and gorgeous, I don't see why any woman wouldn't be flattered by that."
ESPN later issued an apology for Brent's comments -- but Webb says, "I don't think it was needed, honestly. Of course, I appreciate it, but at the same time, I don't think that I needed an apology.''