Kid from Kid 'n Play -- Inauguration Flat-Top Guy Should Be ASHAMED!!!
Kid from Kid 'n Play
Inauguration Flat-Top Guy
Should Be ASHAMED!!!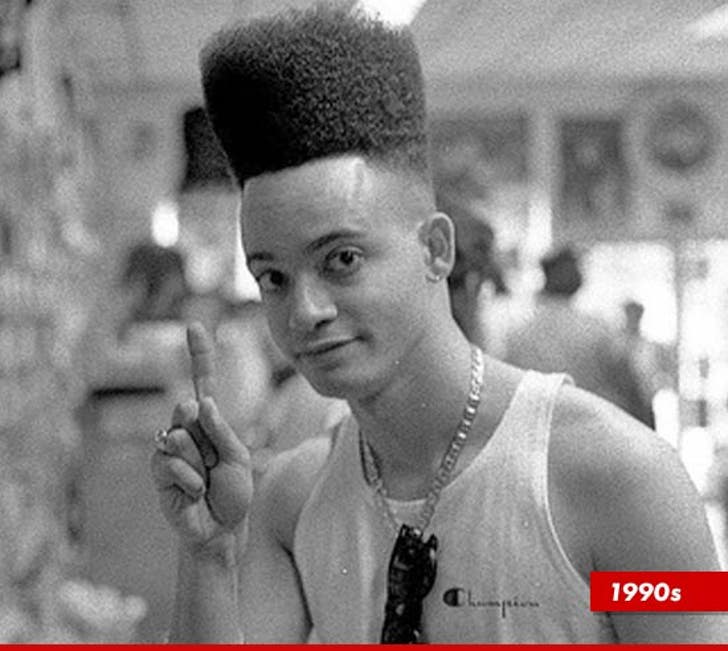 EXCLUSIVE
Michelle Obama's flat-top rocking nephew needs to get with the times -- so says one of the greatest flat-top rockers ever ... Kid from Kid 'n Play ... who tells us, the hairstyle is embarrassingly out of fashion and needs to die.
In case you weren't watching ... news cameras captured "First Nephew" Avery Robinson sporting a hi-top fade while watching his uncle Barack get sworn in for the second time.
But Kid -- real name Chris Reid -- tells us, it's a throwback 'do that never should've happened ... "I think that flat-tops should not come back ... It's an old style that now looks stupid to me."
Kid added, he doesn't want to "blatantly bash anyone" ... but said Avery needs "to get out of the time warp."
Little does Kid know -- the flat-top is enjoying a massive resurgence in sports ... especially in the NBA, where pros like Brandon Jennings and Iman Shumpert have resurrected the classic hairstyle.