Charlie Sheen Pleads with Christopher Dorner ... CALL ME!!!
Charlie Sheen's Plea
Christopher Dorner ...
CALL ME!!!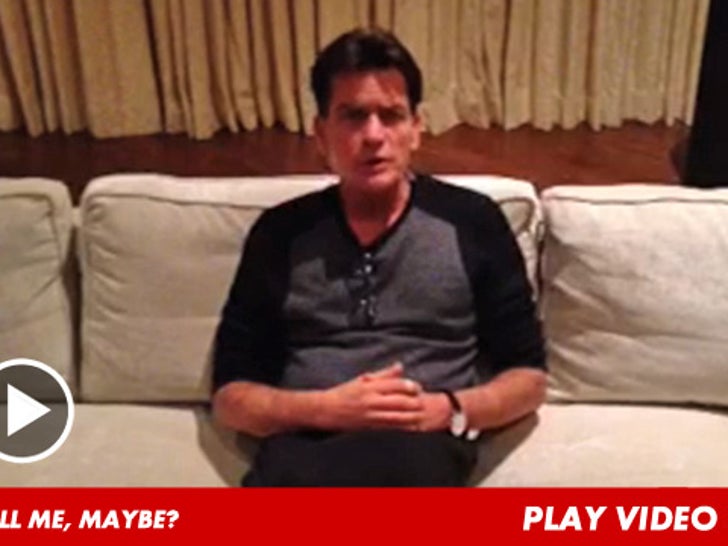 Charlie Sheen wants to do his part to bring ex-LAPD officer Christopher Dorner into custody safely ... so he's recorded a video plea asking the wanted man to call him to talk things out.
Dorner -- who is accused of killing three people including a cop -- mentioned a number of celebs in his online "manifesto," and wrote about Sheen, "Charlie Sheen, you're effin awesome."
Sheen recorded the message to Dorner yesterday, saying, "You mentioned me in your manifesto, so thank you for your kind words. I am urging you to call me. Let's figure out together how to end this thing."
Dorner is still currently at large.