Robin Roberts Returns to GMA -- Welcomed Back by Obamas
Robin Roberts
Returns to GMA
Welcomed Back by Obamas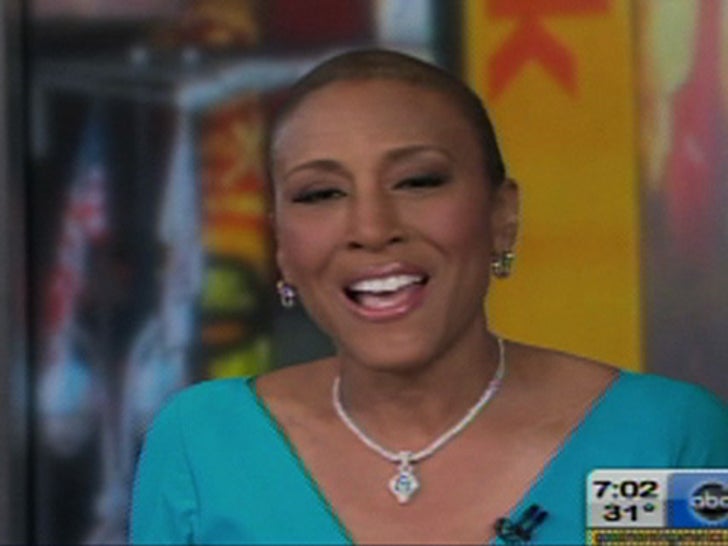 She's back!!!!! Robin Roberts returned to her anchor chair on "Good Morning America" on Wednesday ... her first day in her old job since undergoing a bone marrow transplant to treat a blood disorder.
And the best part -- she was greeted with welcome back messages from Barack and Michelle Obama, Oprah and Hillary Clinton!!
With a big ol' smile on her face, Roberts told the audience ... "I have been waiting 174 days to say this: 'Good Morning America.'"
As for the First Family ... Michelle O told Roberts, "Robin, we just want you to know that the whole Obama family, we've been thinking about you and praying for you and rooting for you every step of the way."
Roberts was diagnosed with myelodysplastic syndrome (MDS) last year ... but says she's determined to beat it.
Looks like she's off to a good start.