Angelina from 'Jersey Shore' -- No WrestleMania Freebies for You!
Angelina from 'Jersey Shore'
No WrestleMania
Freebies for You!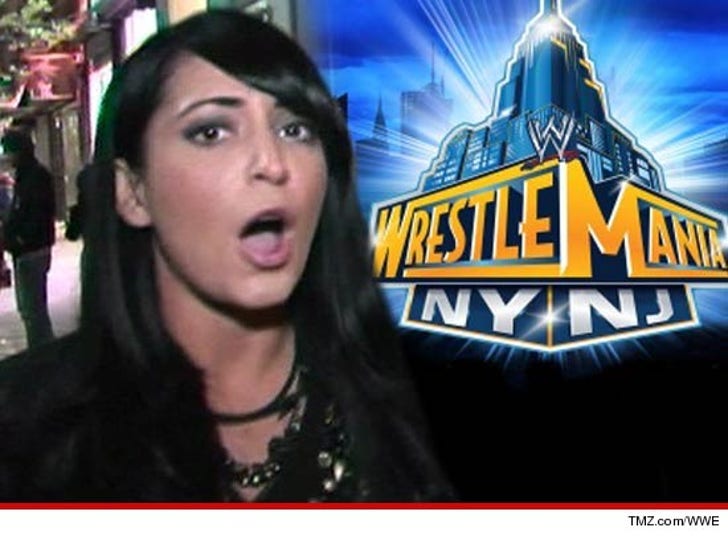 EXCLUSIVE
Angelina Pivarnick got Staten Island dumped by the WWE -- TMZ has learned the former "Jersey Shore" star tried several times to score free tickets to WrestleMania 29 ... but got no reply at all.
According to our sources, Pivarnick has been contacting every WWE employee she can find in hopes of scoring tickets to this weekend's main event -- which happens to be in NJ.
Sources close to the WWE tell us they were "unable to accommodate her request due to overwhelming demand for tickets."
To add to the insult, the WWE announced this week ... Snooki will be at WrestleMania and will be involved in the event.