Jennifer Lopez -- Gunshots Fired Near Music Video Shoot
Jennifer Lopez
Shots Fired
Near Music Video Shoot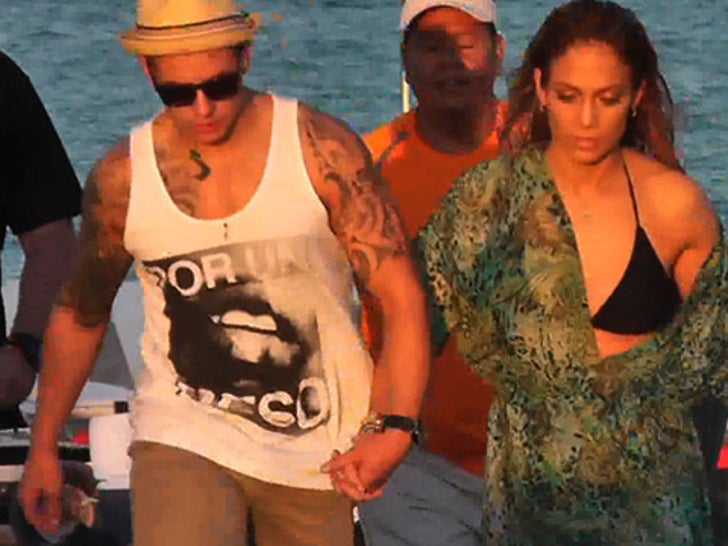 Jennifer Lopez -- wearing a tiny bikini -- was escorted off the set of a music video shoot in Ft. Lauderdale this weekend after three gunshots rang out right near the production.
Lopez seemed very cool, calm and collected as her BF Casper Smart walked her to a nearby trailer.
Police say the incident occurred at the northernmost point of the Ft. Lauderdale Beach Park ... while Lopez and Pitbull were shooting the video in the southernmost end of the park.
The Miami Herald quotes security officials saying Lopez was "secured inside her vehicle" at the time of the incident ... but a reporter for "ET" says he was interviewing Lopez when the shots were fired and "security scrambled her away."
When cops arrived to the scene, a witness told police he saw the shooter. So far, no arrests have been made.