Spelling Bee Champ Arvind Mahankali -- I'm Going To DISNEY WORLD!!!
Speling Bee Champ
I'm Going To
DISNEY WORLD!!!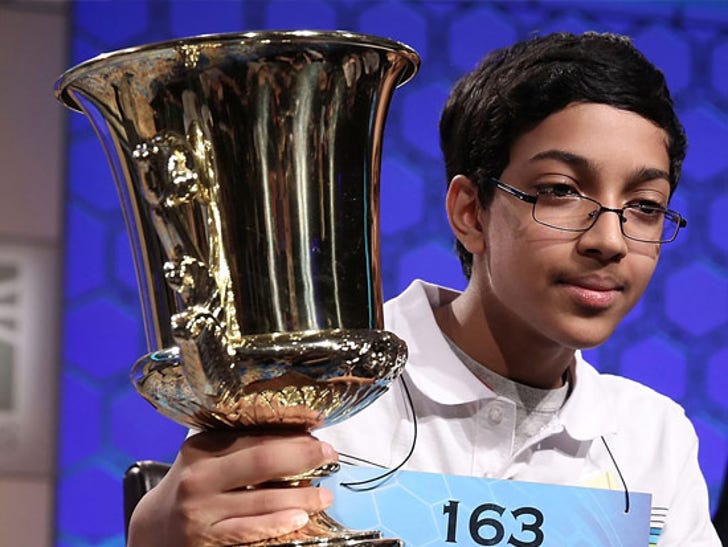 Getty
It's bigger than the Super Bowl ... so it makes total sense that the 13-year-old winner of the Scripps National Spelling Bee plans to celebrate his victory by going to Disney World.
Arvind Mahankali won the competition last night on live TV -- correctly spelling the word "knaidel" (look it up) -- and his father tells TMZ, Disney World was Arvind's one request after he was crowned champion.
Arvind's dad says the family is planning to go during the summer -- and Arvind says he desperately wants a photo with Mickey Mouse.
Arvind tells us, "[Mickey is] really the only Disney character I know of." (Seriously, the kid can spell "knaidel" ... but he can't remember Goofy?)
As for the people saying Arvind didn't look too excited when he won -- Arvind tells us, he WAS excited ... it just took him a while for the reality to set in.
And the $30,000 prize? Arvind's dad says it's going straight into his college fund ... Harvard or MIT, naturally.