Esther Williams Dead -- Swimming Legend & Movie Star Dies At 91
Esther Williams
Swimming Legend/Movie Star ...
Dead at 91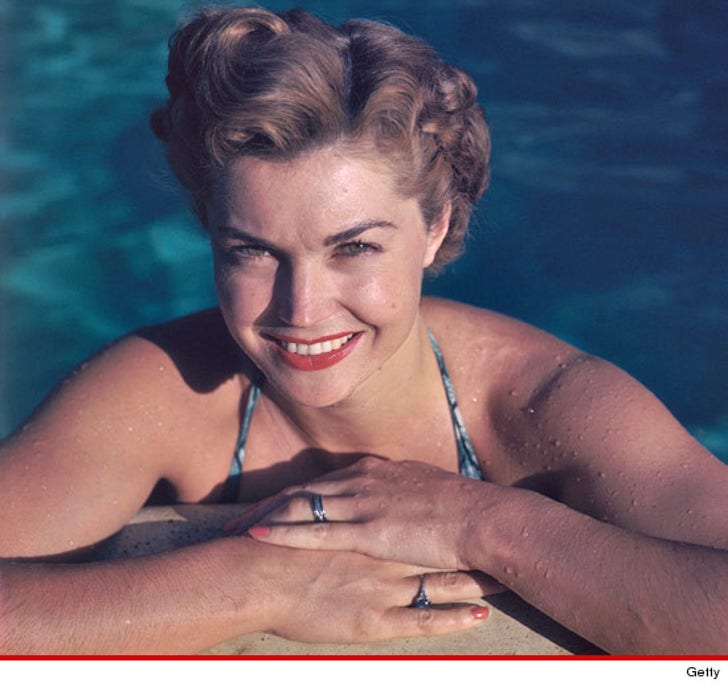 Breaking News
Esther Williams -- the HUGE movie star who became internationally famous with her spectacular, synchronized swimming routines -- is now making a splash ... in heaven. She died today, at 91.
Williams starred in countless swimsuit spectaculars in the 40's and 50's -- "aquamusicals" as they were called -- where MGM honchos made any excuse to get her girl-next-door good looks and bangin' bod into the water. Movies like "Neptune's Daughter" and "Dangerous When Wet" were every guy's wet dream.
Esther started as a legit competitive swimmer, smashing records in her late teens ... but she missed the 1940 Olympics because of the outbreak of World War II. So she joined a music, dance and swimming show in San Fran ... where for five months she swam alongside Olympic swimmer and "Tarzan" star Johnny Weissmuller ... and that's where she caught the eye of Hollywood scouts.
In her later years, Williams lent her name to swimwear and other pool-related products, and was a commentator for synchronized swimming at the '84 Olympics.
That chick really knew how to sync and swim.