Mini Kim Kardashian -- Gives Birth to Mini Kanye West's Baby
Mini Kim K.
Stages Birth
of Mini Kanye's Baby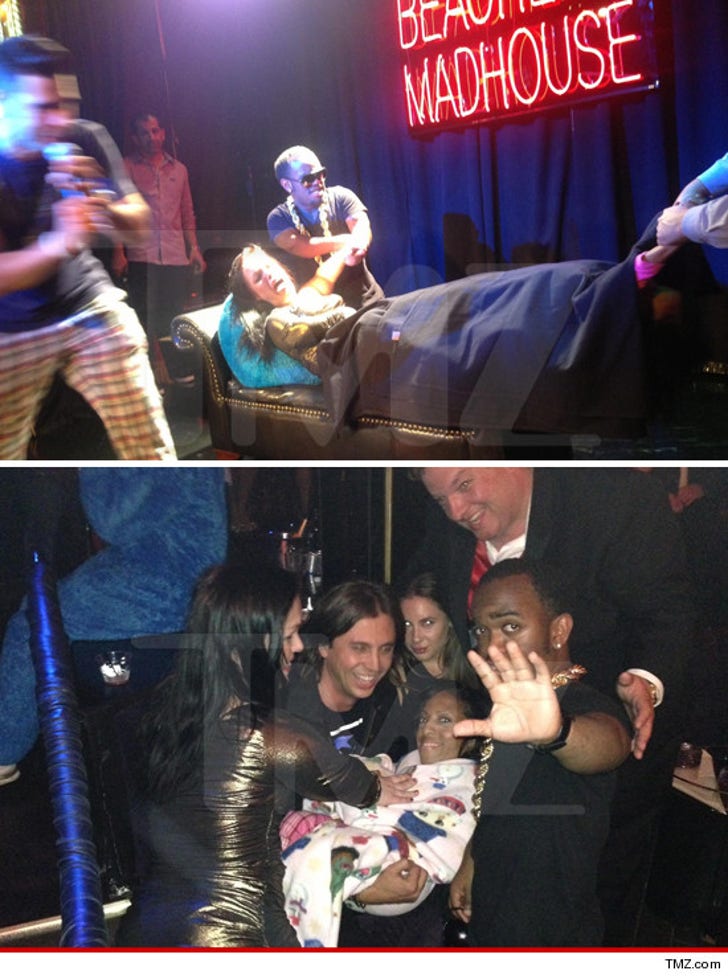 EXCLUSIVE
Kim Kardashian's mini-me gave birth this weekend -- LIVE on stage -- complete with Mini Kanye and even a mini-baby ... yes, that's possible.
Just hours after the real Kim gave birth ... Mini Kim pretended to pinch out a baby of her own during Beacher's Madhouse at the Roosevelt Hotel in Hollywood Saturday night.
The lil cast included a little person playing lil K&K's baby girl -- and the real Kim K's real BFF, Jonathan Cheban, just happened to be in attendance to deliver the kid.