Mumford & Sons Bassist -- 1st Pic After Brain Clot Surgery ... Sans Hair
Mumford & Sons Bassist
1st Pic After Brain Surgery
... Sans Hair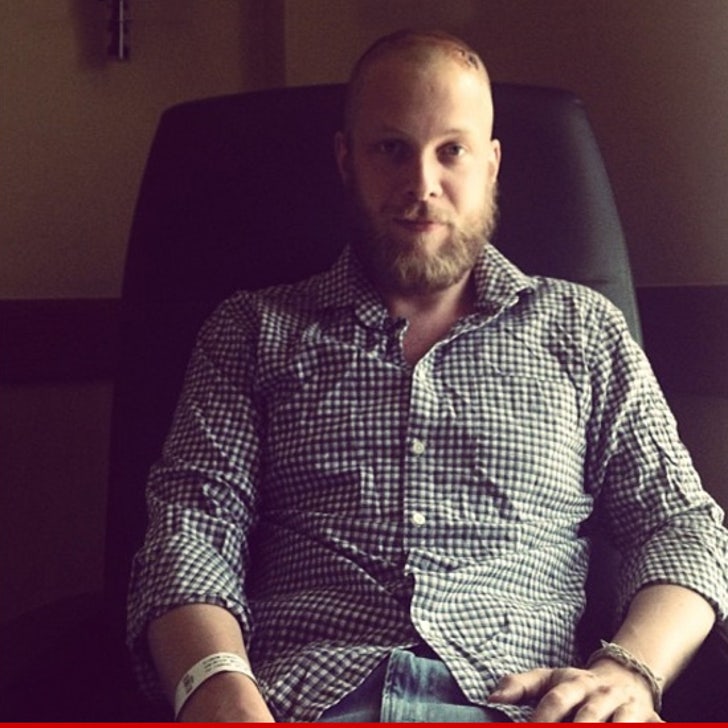 Breaking News
Mumford & Sons bass player Ted Dwane is sporting a shaved melon and a gnarly head scar following last week's emergency surgery for a blood clot on his brain ... and this morning, the rocker shared a pic of his new look.
Dwane -- who usually sports a long shag -- shared the photo on the band's official blog along with the message, "Bear with a sore head! Thanks so much for all the well wishing, it seems to be working! I'm home."
Dwane was rushed to a hospital for emergency surgery last Monday, forcing Mumford & Sons to cancel several shows. They'd hoped to make their big performance at Bonnaroo ... but instead, the band was forced to shut down their summer tour after doctors said Ted wasn't ready for the road.
At least his bandmates had a sense of humor about it ... saying, Ted "has been nothing short of heroic in how he has handled the whole ordeal, and now it has been medically proved that he does indeed have a brain."