James Gandolfini Reportedly Guzzled 8 Drinks Hours Before Death
James Gandolfini
Reportedly Guzzled 8
Drinks Before Death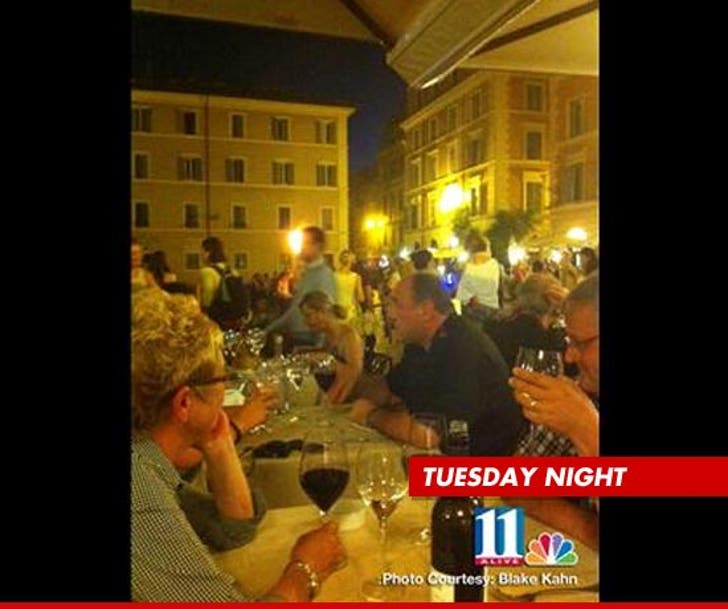 Breaking News
James Gandolfini reportedly gorged himself on fried food, foie gras and booze just before he died of a heart attack.
Gandolfini downed at least 8 drinks at the restaurant in the hotel where he died -- 4 shots of rum, 2 pina coladas and 2 beers -- this according to the New York Post.
The "Sopranos" star also feasted on fried prawns covered in mayo and chili sauce and foie gras, according to the paper.
On Tuesday -- the night before he died -- we're told Gandolfini dined at another restaurant and downed at least one glass of wine (Photo above).
Gandolfini struggled with alcohol and drug addiction.
Interestingly ... the doctor who runs the ER put out a statement Thursday that there was no evidence of alcohol in his system, but based on the report something is clearly off.