Paula Deen -- Food Network Blames Paula's Abysmal PR Team
Paula Deen
Food Network Blames
Paula's Abysmal PR Team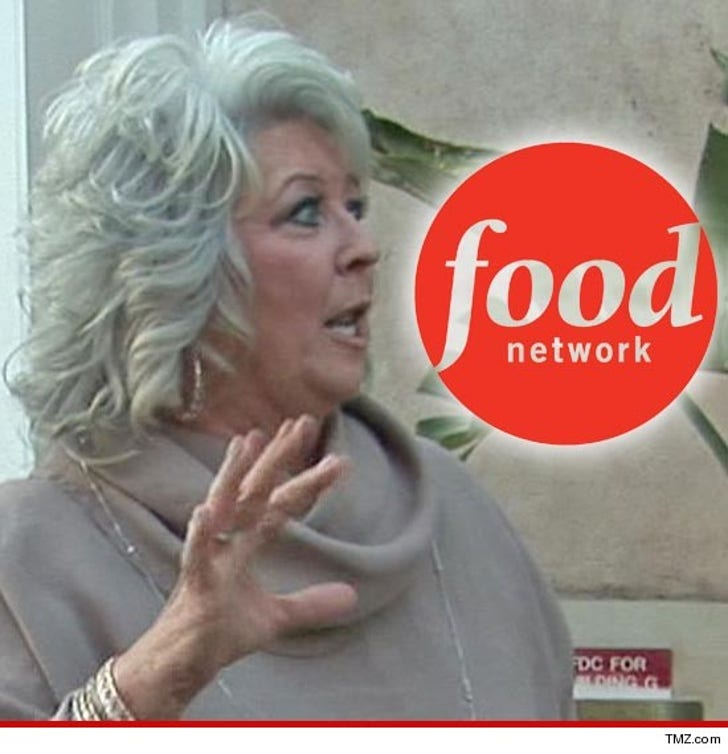 EXCLUSIVE
Paula Deen's PR team botched her n-word apology so badly ... the Food Network had no choice but to fire her, sources close to the network tell TMZ.
According to our sources, her management's clumsy damage control -- backing out of the Matt Lauer interview and releasing multiple lame mea culpas -- was the primary reason the Food Network pulled the plug on the celebrity chef.
We're told the apology videos were the last straw -- clinching the Food Network's decision to drop the ax on her. And if you've seen the videos, it's not a big shock. (Apology 1, Apology 2)
But the silver lining ... we're told Paula's son Bobby Deen will be spared ... his Food Network show "Not My Mama's Meals" won't be affected by his mama getting the boot.
Might want to rename it though.