Tom Hanks -- Just A Normal Juror
Tom Hanks
Just a Normal Juror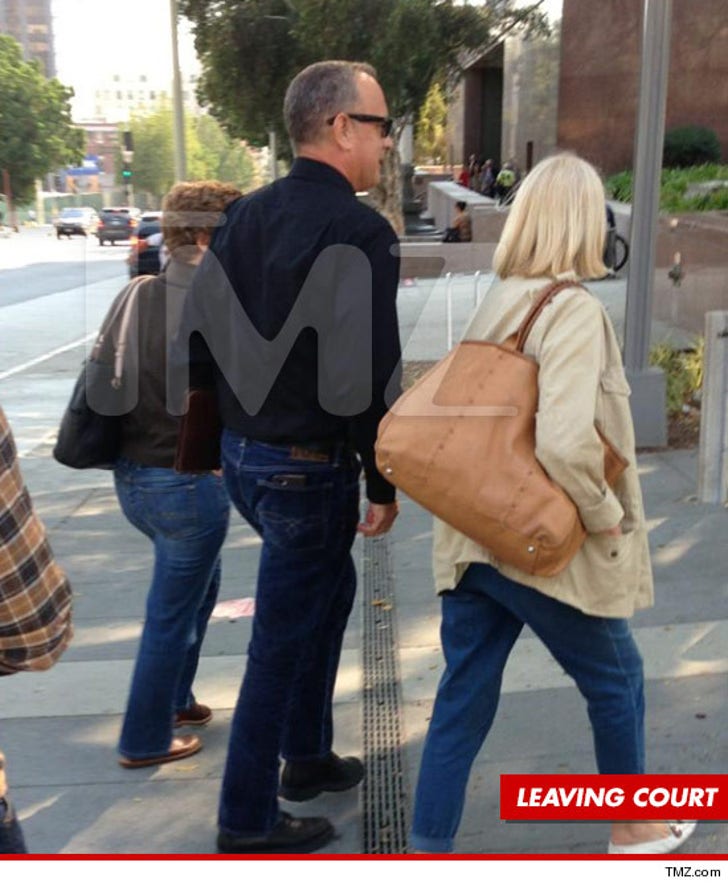 EXCLUSIVE
Tom Hanks just left an L.A. courthouse after spending a day in the jury box ... deciding the fate of a man accused of domestic violence.
TMZ broke the story ... Hanks was picked to hear the case of a guy who allegedly struck his girlfriend and faces a maximum of 1 year in jail if convicted of misdemeanor domestic violence.
Hanks took copious notes as lawyers took the arresting detective through her paces. He listened as the defendant's lawyer suggested the alleged victim may have been jealous because his client was leaving her for a younger woman.
Hanks was friendly with the jurors, interacting with them during the breaks. In court, he even laughed at one of the lawyer's jokes -- which probably wasn't even that funny.
Hanks is back in court tomorrow.