'Voice' Finalist Jamar Rogers -- THUMBS UP From Hospital Bed
'Voice' Finalist Jamar Rogers
THUMBS UP
From Hospital Bed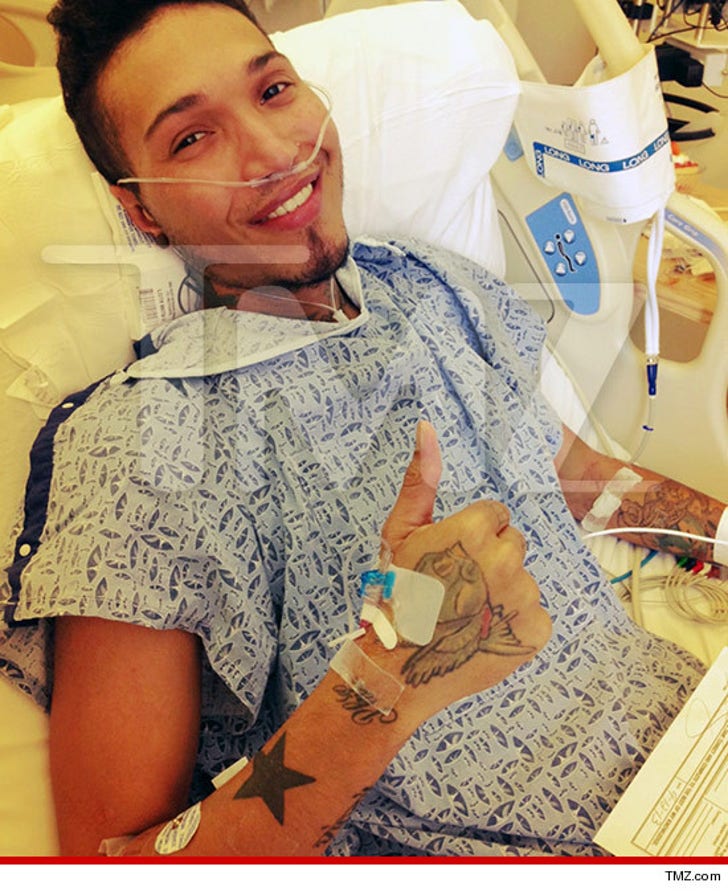 EXCLUSIVE
Former "The Voice" finalist Jamar Rogers is staying positive following his stint in an intensive care unit at an L.A. hospital -- sending TMZ a pic in which he's smiling and giving a big thumbs up.
It's a great sign considering Rogers -- who is HIV positive -- was in a bad place earlier this month after suffering a nasty lung infection.
At one point during his hospital stay, doctors determined Rogers was in critical condition -- but he's doing better now ... and was recently moved out of the ICU.
Jamar tells us, "They still have me on oxygen but they have lowered it. My body is still super weak but my mind is really strong."
We're told Jamar has lost a bunch of weight over the past few days -- mainly because he's living on a Jello diet -- but everyone's optimistic that he'll be healthy and singing again in no time.