Aaron Paul -- 'Breaking Bad' May End With a Bang
Aaron Paul
'Breaking Bad' May End
With a Bang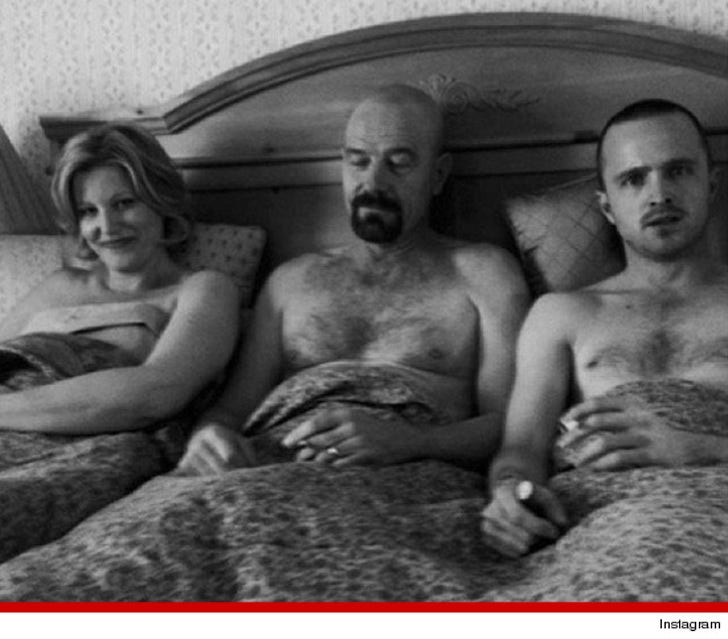 Boinking News
Walter White might get snuffed out during the upcoming "Breaking Bad" finale ... or maybe he'll just get cuckolded -- this according to Aaron Paul.
Paul took to Instagram Friday teasing a "spoiler" for the show -- followed by a photo of the actor lying in bed with a topless Bryan Cranston and Anna Gunn ... his BB co-stars who play Walt and Skylar White.
Unless Mr. White has suddenly become fine with people being inside his territory ... this picture is more than likely just a joke.