Atlanta Falcons Star Justin Blalock Teaches Finance to High School Kids -- DON'T BE STUPID WITH YOUR MONEY!
Atlanta Falcons Star
DON'T BE STUPID WITH YOUR MONEY
Lineman Teaches Finance to High School Kids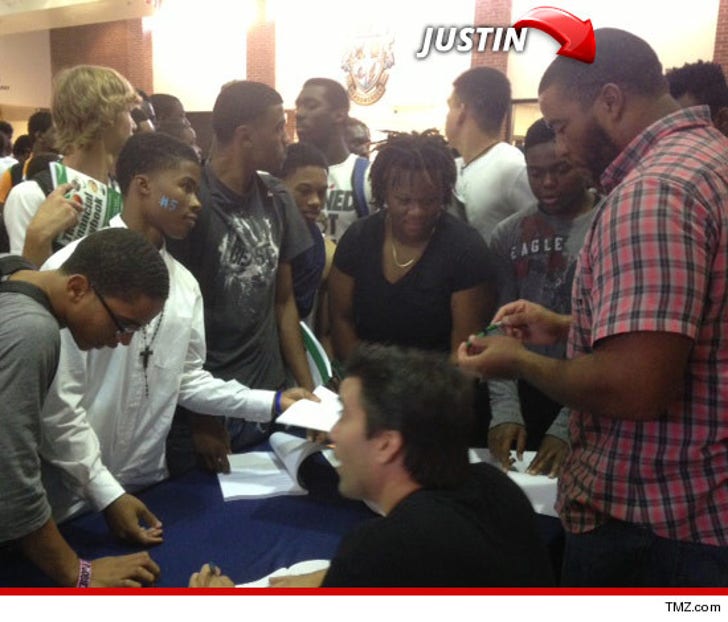 EXCLUSIVE
Sure, he's bummed out about the heart-breaking loss to the Jets last night, but Atlanta Falcons lineman Justin Blalock didn't spend Tuesday morning sulking about it ... TMZ has learned he spent his day off teaching high school kids about finance.
Blalock -- who's in the middle of a 6-year, $38 million contract -- rolled up to Meadow Creek High School in Atlanta earlier today to meet with the kids.
We're told Blalock was in tow with Brian Gilder -- a member of his financial team -- and the two spoke to the students about the importance of financial literacy.
Blalock also donated several copies of a guide called, "The Financial Playbook" ... which covers everything from insurance, to budgets to stocks and retirement plans.
We spoke to Justin who tells us, "We had a blast with the young people discussing financial literacy. I think they were very receptive. I'm glad I was able to make an impact on the community."