Joe Jonas -- Shadowed By Well-Known Addiction Specialist
Joe Jonas
Shadowed By Well-Known Addiction Specialist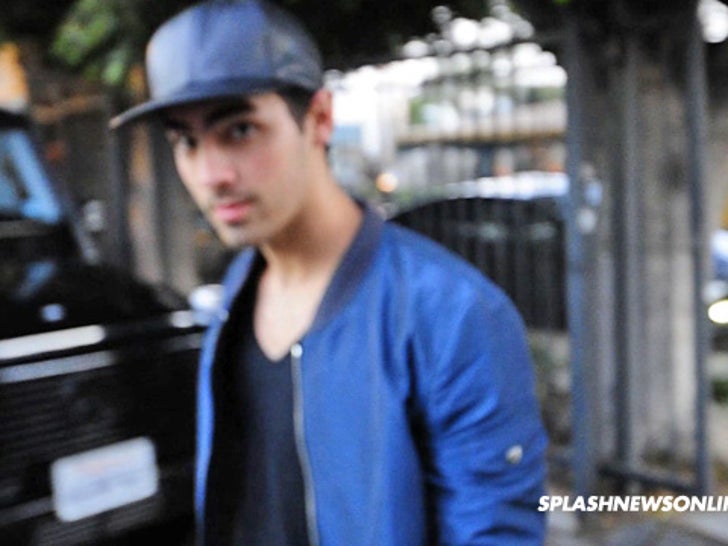 Joe Jonas has a new guy in his entourage -- a well-known addiction specialist who once worked with Demi Lovato, TMZ has learned.
We noticed the guy hanging with Joe as they walked out of a recording studio together in West Hollywood Thursday afternoon.
His name is Mike Bayer -- the CEO and founder of Cast Recovery Services.
According to his profile on the company website, Bayer is described as being "well known for quickly responding to crisis situations" ... typically of the substance abuse/mental health variety.
It's unclear why he's with Joe -- but when photogs tried to talk to the rock star on his way into the building, he made it clear he was not down for a conversation.
As TMZ previously reported, sources connected with the band are saying a possible breakup was tied to a conflict over musical direction, but who knows ...
We reached out to Joe's rep -- who had no comment.