Magic Johnson Settles 'Red Vines' Lawsuit
Magic Johnson
SETTLES
'Red Vines' Lawsuit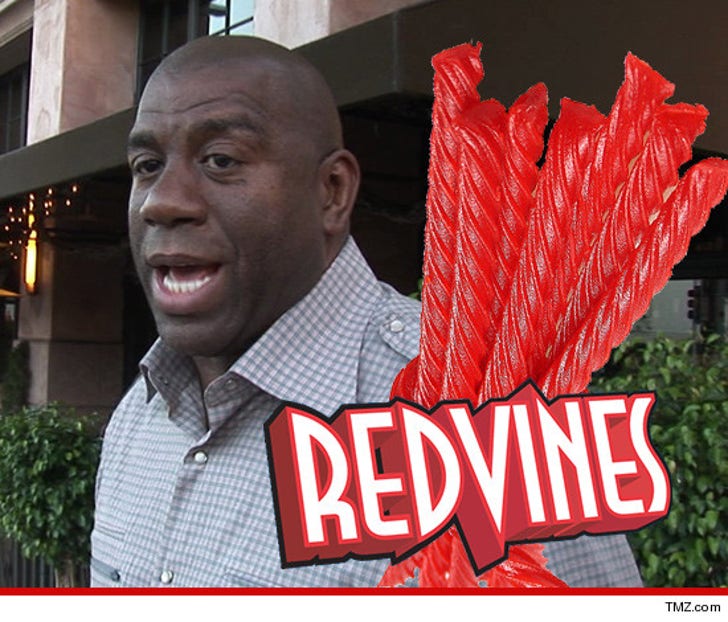 EXCLUSIVE
Magic was sued by Lanita Thomas, who claims she served as his personal flight attendant until she was fired for being 15 minutes late one day.
According to the suit, she was late because Magic insisted on a particular type of turkey meat on his sandwiches and she was held up at the counter. She also claimed he was "very particular that all snacks were fresh" ... especially when it came to liquorice.
Although the terms of the settlement are confidential, sources connected with the case tell TMZ ... Magic paid the woman for overtime, but she got no money for the alleged snack bullying.
Now that he owns the Dodgers, his new favorite has gotta be Baby Ruth ... right?