Royce White -- Cussed Out Houston Rockets Team Official
Royce White
Cussed Out
Houston Rockets Team Official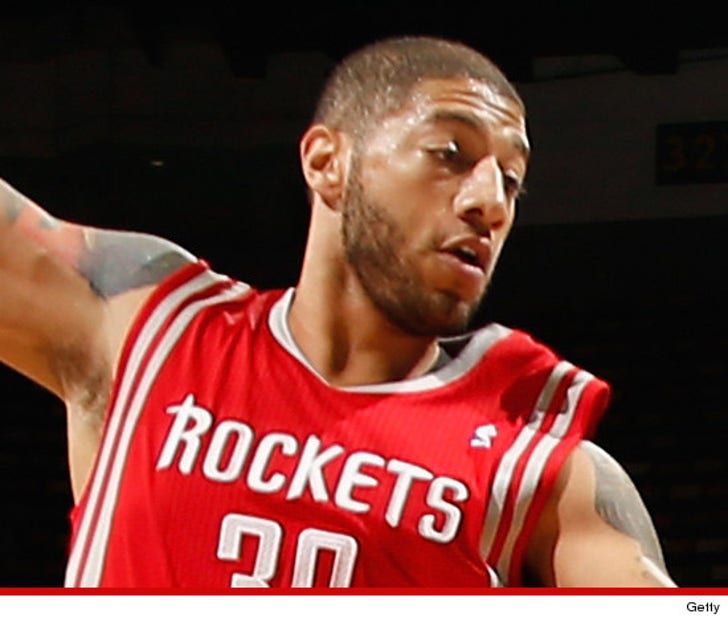 EXCLUSIVE
Royce White -- the 16th overall pick in the 2012 NBA Draft -- cussed out a high ranking team official with the Houston Rockets during his short stint with the squad, days before he was suspended by the team in 2012 ... TMZ has learned.
Sources connected to the Rockets tell TMZ ... White (who famously appeared on HBO's "Real Sports" to discuss his mental health issues) blew up on the team's top lawyer during a conversation in December 2012.
We're told the team had been trying to work out an arrangement with White -- to cater to his health situation -- but Royce refused to travel or play with the team, citing his anxiety disorder.
But after talks went nowhere, and White screamed at team honchos, the Rockets' General Manager Daryl Morey fired off an email letting White know they were sick of his crap.
"What is completely unacceptable to our franchise is your inexcusable cursing and calling our people liars, incompetent and worse," Morey wrote.
He added, "We expect that you will treat our people with respect, even if you disagree with our positions, and we also expect that you accept some responsibility for your actions, as the doctors want you to."
The letter concludes, "While the tone of this letter is not as pleasant as we have tried to be, you must realize your language and actions are to blame. We still will do every reasonable accommodation because we want this to work. We just need you to want to make this work, too."
The Rockets suspended White days after the email ... after he refused to report to the team's D-league squad.
The Rockets traded White to the 76ers in July. The 76ers dropped White from the squad on October 25.
We reached White ... who told us, "My refusal to attend team activities was a decision that was collectively made by people who I trust including my doctors. "
"As to conversations with any team personnel, many things were said during countless conversations, some of them heated, them in the interest of business and I in the interest of my health."