Kanye West Dedicates Song to Kim Kardashian at Vegas Concert -- Uh-Huh Honey [VIDEO]
Kanye West
Dedicates Song to Kim at Vegas Concert
Uh-Huh Honey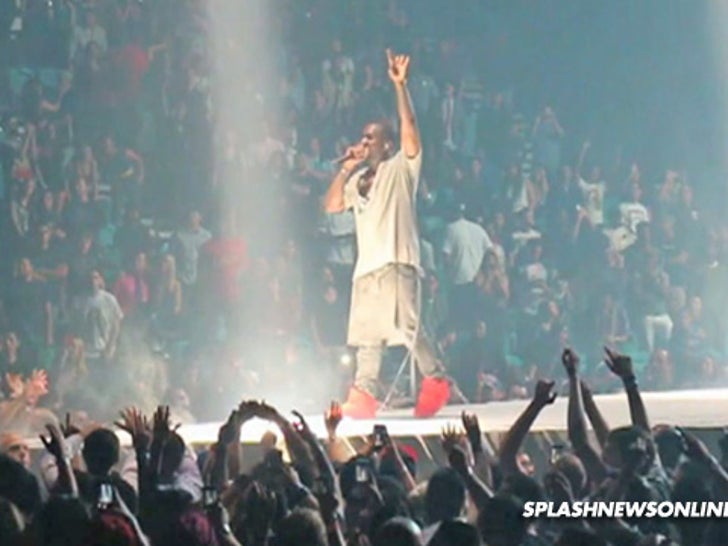 An engagement doesn't get more official than this -- Kanye West dedicated his last song to his new fiancee Kim Kardashian during his Vegas concert on Friday ... and it was romantic as hell.
Kanye was performing at MGM at the time when he launched into his love song "Bound 2" -- but not before calling out Kim in the crowd, saying, "To my fiancee in the building tonight!" FYI, it was Kim's b-day earlier in the week and the couple celebrated together later that night.
It's a great moment ... and to make it even more perfect, the song's got some heart-melting lyrics, like, "One good girl is worth a thousand bitches" and "Maybe we could still make it to the church steps." And "I want to f*** you hard on the sink."
Okay, maybe not that last one.